Nordic Mother
celebrations dedicated to the Divine Feminine & the Light of Mother Earth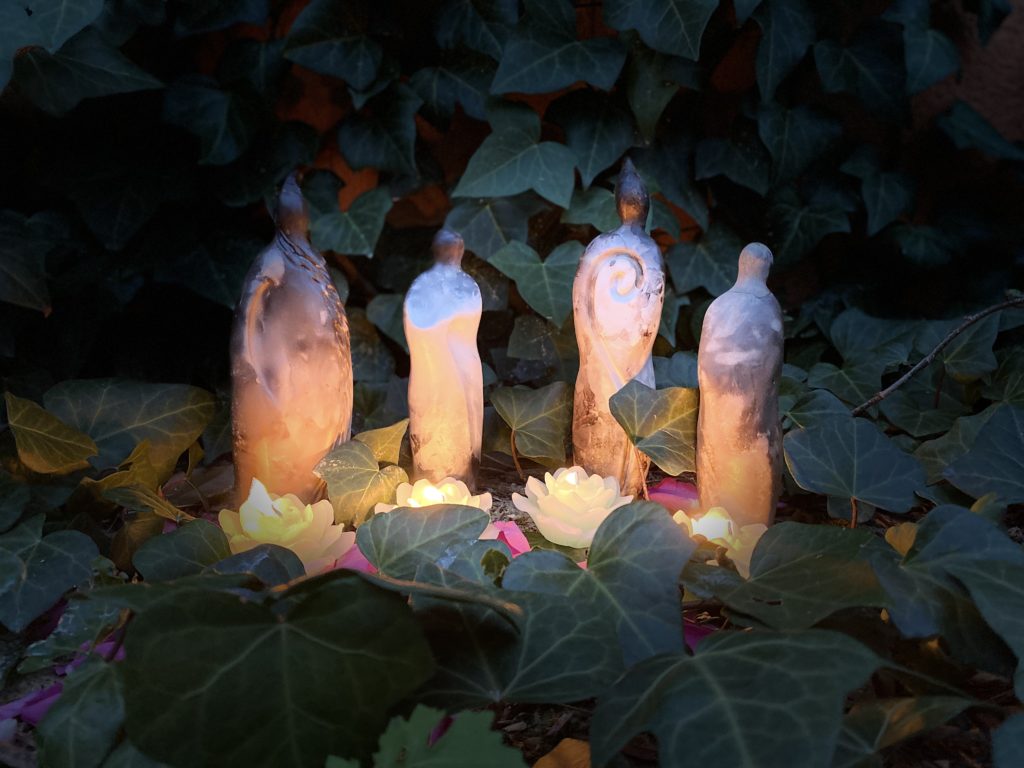 4 Online Goddess Ceremonies

Freyja ~ Spring Equinox
Frigg ~ Summer Solstice
Hlín ~ Autumn Equinox
Eir ~ Winter Solstice


Celebrations dedicated to the Divine Feminine & the Light of Mother Earth.
The four seasons of Mother Earth invite you to get to know them better. Sense that the Spring Goddess offers hope & happiness, the Summer Goddess brings you passion & courage, the Fall Goddess teaches you to dive within & trust, & the Winter Goddess brings magic & spiritual wisdom.
Mother Earth flows in seasons & each cycle imitates the live of one women, her menstrual cycle, even one day.
When we open our eyes to the flow of nature and see that actually it is our own flow, & we sense within our bodies that the flow of the Great Mother lives within each woman. We are offered a deeper connection with the beauty of living.

In the North we have stories of Goddesses & Nature beings that offer us spiritual insight. By opening our eyes to a new path of compassion & flow with Mother Earth, our lives are filled with a deeper understanding & wisdom of who we are, & the power that we are offered as Women here on Earth.
Nordic Mother is a webinar that brings new insight - & offers you an opportunity to step into your own power. By listening to Mother Earth in every season, we honour Her, & listen to the magic She has to offer.
Nordic Mother is a webinar that flows through the Seasonal Wheel of Mother Earth, including the Divine Icelandic Feminine - with Goddesses Freyja, Frigg, Hlín & Eir.
Goddess EIR - Winter Solstice 22. December 2023
Winter Light - Healing, Birth, Peace
Goddess FREYJA - Spring Equinox 20. March 2024
Spring Light - Creativity, Passion, Power
Goddess FRIGG - Summer Solstice 20. June 2024
Summer Light - Nourishment, Grace, Strength
 Goddess HLÍN - Autumn Equinox 22. September 2024
Autumn Light - Transformation, Trust, Wisdom
Nordic Mother is a webinar where you receive, to your e-mail, Goddess Ceremonies & Audio recorded Meditations in every season. 4 times over the year, you receive a Meditation, recipe for Ceremonies & Seasonal Altars, & information about the Icelandic Goddesses, all of which you can download & use whenever suites you & your life.
You will have the opportunity to connect with the Icelandic Goddesses, Grandmother Moon & Mother Earth, & sense how the Seasons affect your own life.
We follow the Sacred Seasonal Wheel of Mother Earth & Icelandic Goddess. Create Ceremonies & altars dedicated to Goddess & Mother Earth, we Meditate & celebrate the never ending flow of the Great Mother.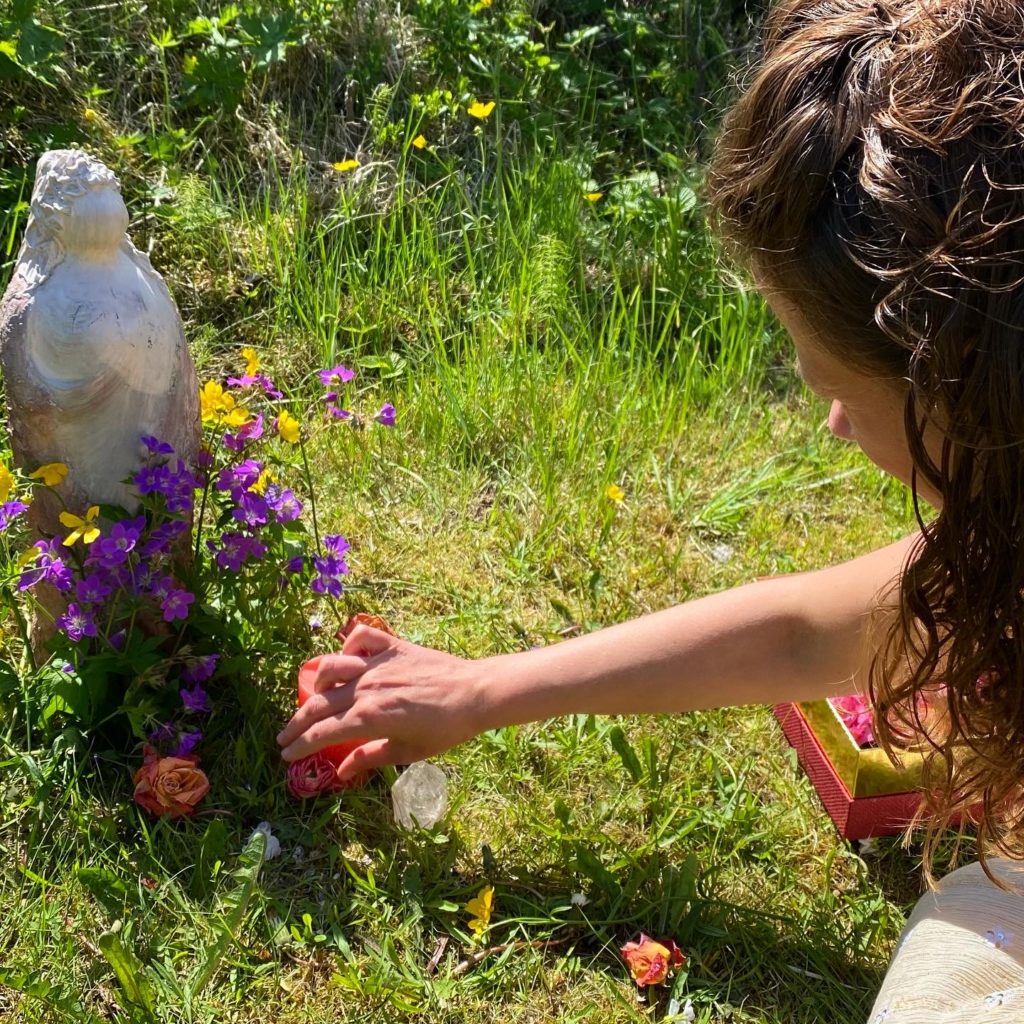 Mother Earth moves through seasons and rhythms. Mother Earth is in constant movement, a slow rhythm and dance with the energies of the universe and planets surrounding Her. Mother Earth sustains us and supports our life with offering Her waters and abundance to us. By learning to listen to Her rhythms and flow – through Her seasons, we find how She affects our bodies and lives.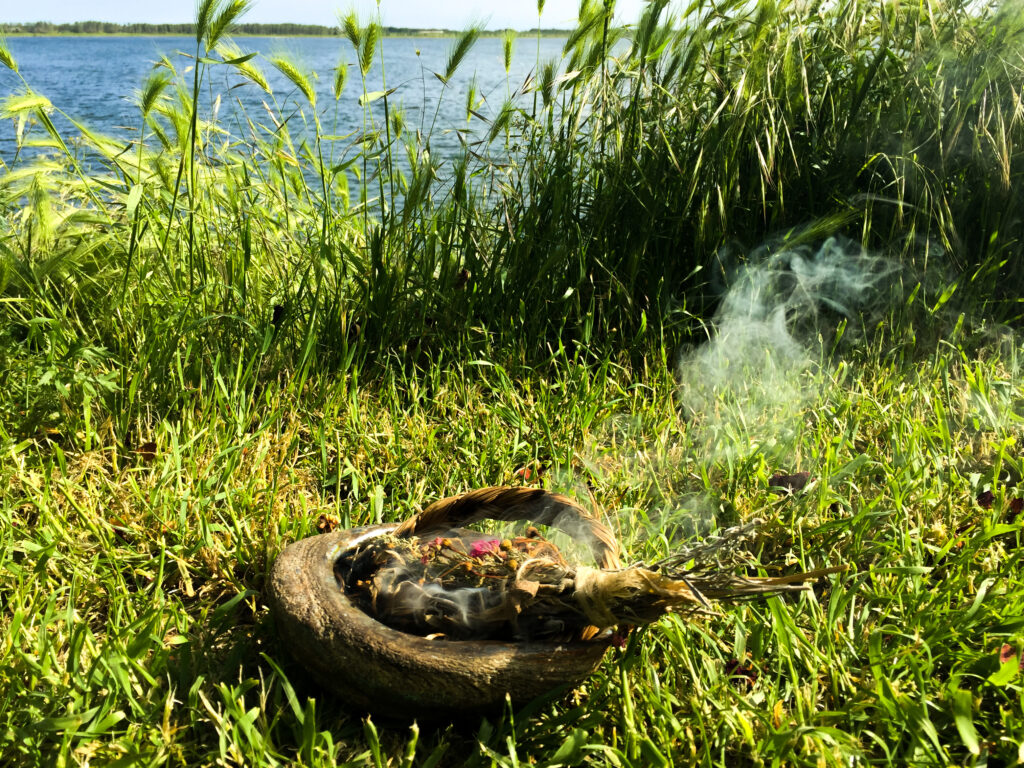 In the North the seasons hold a key to our inner Goddess. We follow the Nordic Seasons to connect on a deeper level to Mother Earth and Her song and voice. The seasons of the North offer us to dive into the winter and darkness of Great Mother with love and support. Her mild and bright summer nights offer us to see ourselves in a more clear light. Her Northern Lights and clear waters will guide our way towards our own sacred lights and deepen our feeling of support and love.
We learn to listen to Her, and make offerings to Her through Her seasons.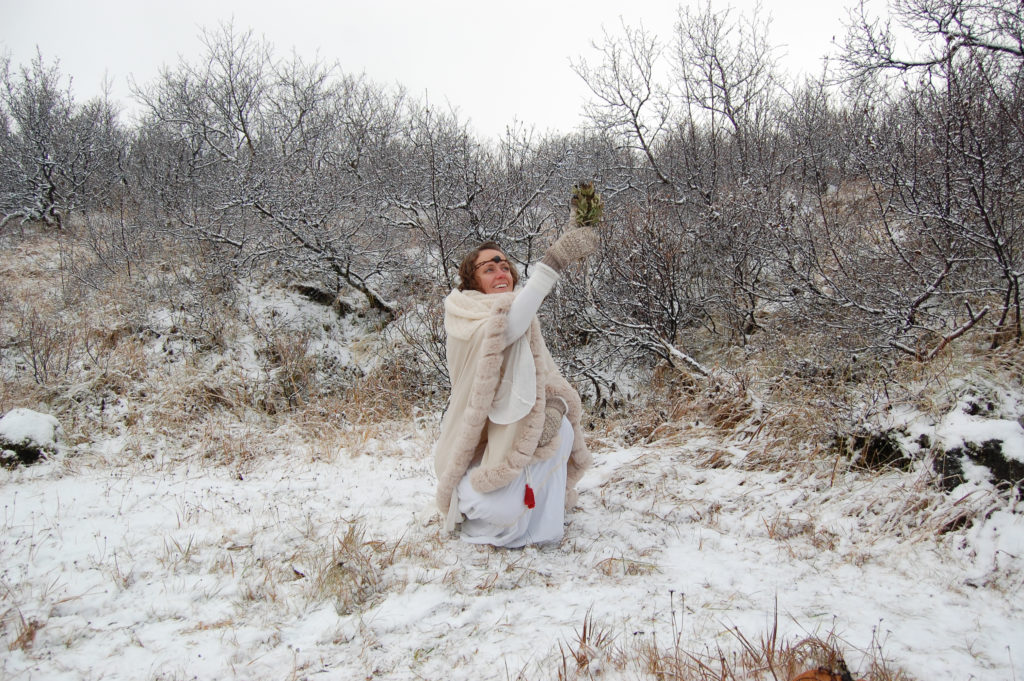 Uni Arndisar, an Icelandic Völva, invites you to join Nordic Mother - 4 Goddess Ceremonies Online. Where we follow the seasons with Ceremonies & Meditations, dedicated to the Divine Nordic Feminine. We ignite our flames & make wishes, & sense the beauty & power of each season.
Every Ceremony includes:
*Goddess Meditation – audio recorded meditation that you download and is yours forever.
*Earth Meditation - audio recorded meditation that helps you connect with Mother Earth.
*Seasonal Ceremony – recipe for a ritual you can create and do wherever you are.
*Blessing Ceremony - recipe for a ritual you can use whenever suites you this season.
*The Season - Nature altars & information on the sesons
*Song for the Goddess present this season.
*Suggestions on altar creations and decorations, and practices to connect to Goddess on a deeper level.
*Nordic Mother Facebook group – access to a closed group on FB where we share and communicate Goddess.

You can sign up for 4 Ceremonies or choose one at a time.

110 Euros = All 4 Nordic Mother Ceremonies.
35 Euros = One individual Nordic Mother ceremony.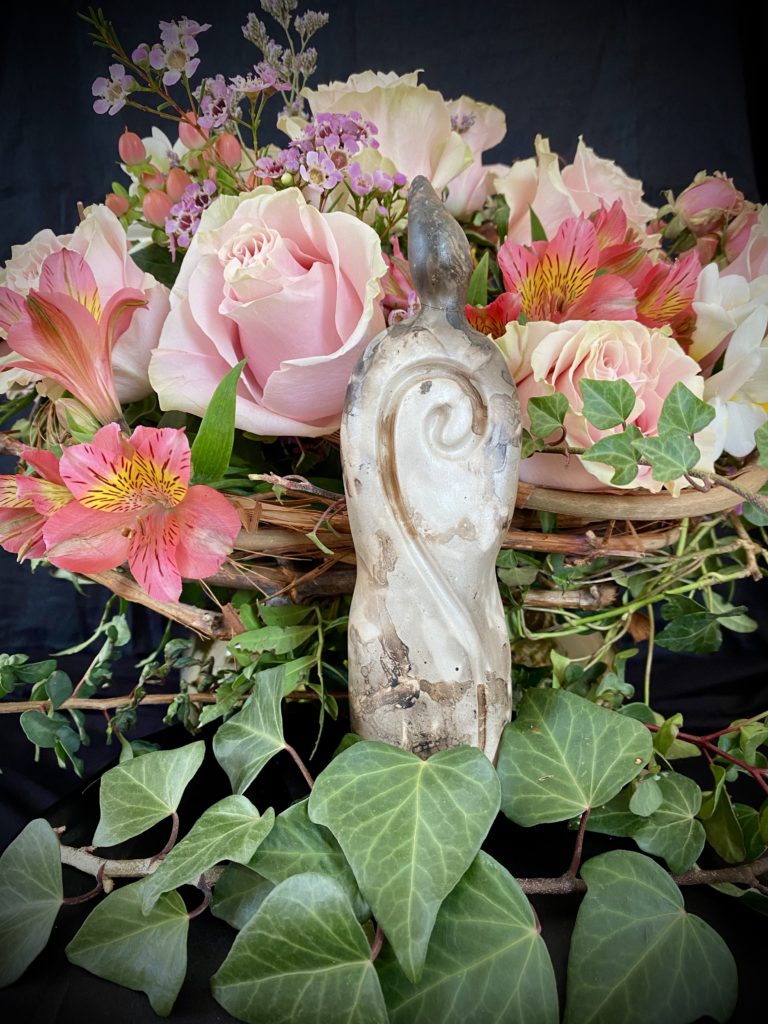 FREYJA
Spring Equinox
Freyja is the Icelandic Goddess of Spring, & carries us in freedom & power into Spring & brighter days. She reminds us of the hope & believe that even after a long, dark winter the soft & gentle Springtime arrives. Even though Winter lingers on in Nature this time of year in the North, the season of Freyja has arrived, & we celebrate Spring Equinox with hope in our hearts. Freyja appears in nature this time of year as the first buds & shoots on the trees, the soft spring morning where the spring breeze kisses your skin, & as the first beautiful little spring flowers. We sense the beautiful force of Mother Earth coming alive again.
Spring Equinox - when there is perfect balance between night & day in nature, & Mother Earth offers hope & light that fills the heart & spirit.
Spring - Growing Moon energy - Element Air - winds of change, blooming, freedom, lightness, happiness, fertility, creativity & movement.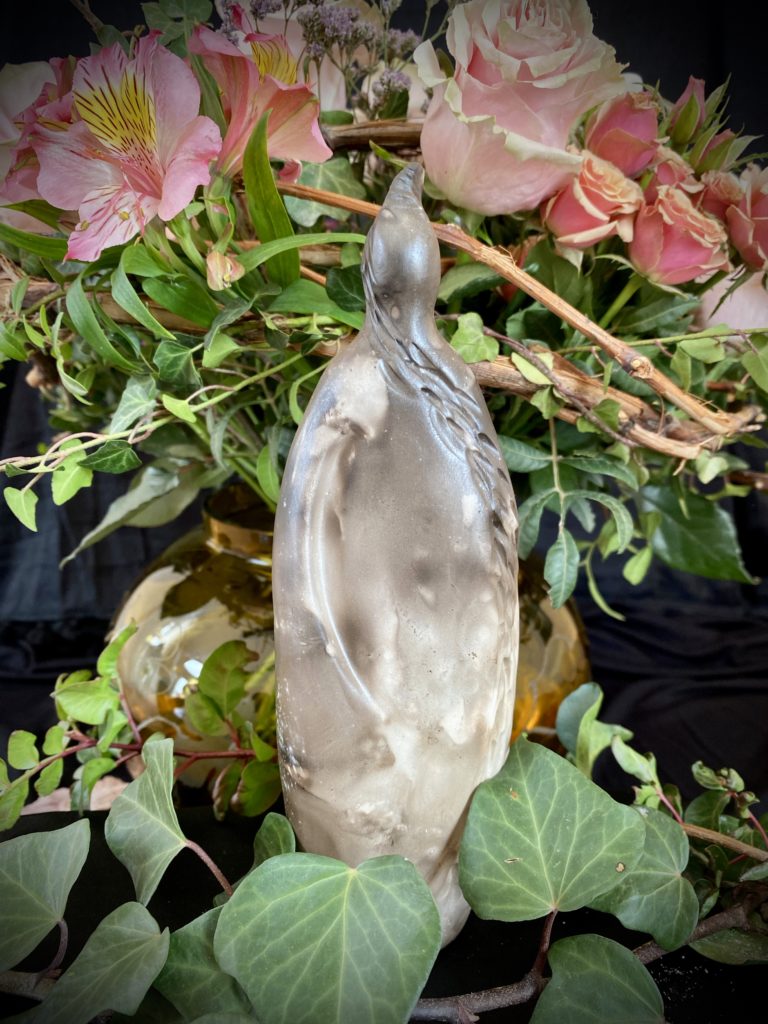 FRIGG
Summer Solstice
Frigg is the Goddess of Summer in full bloom, & is the one that offers Her strength, grace & nourishment in the bright, blessed summertime. She reminds us of the courage we need to hold our dreams close, & allow them to come true & fly free in the Universe. Summer embraces us in brightness in the North, & offer the opportunity to enjoy nature in all her beauty & abundance. We step into our strength & face the fact that we are in control of our own lives & destiny.
Summer Solstice is the brightest time of year in the North, when we enjoy light & warmth, & Mother Earth in full bloom.
Summer - Full Moon - Element Fire - nourishment, growth, strength, calm, passion, power, grace & stability.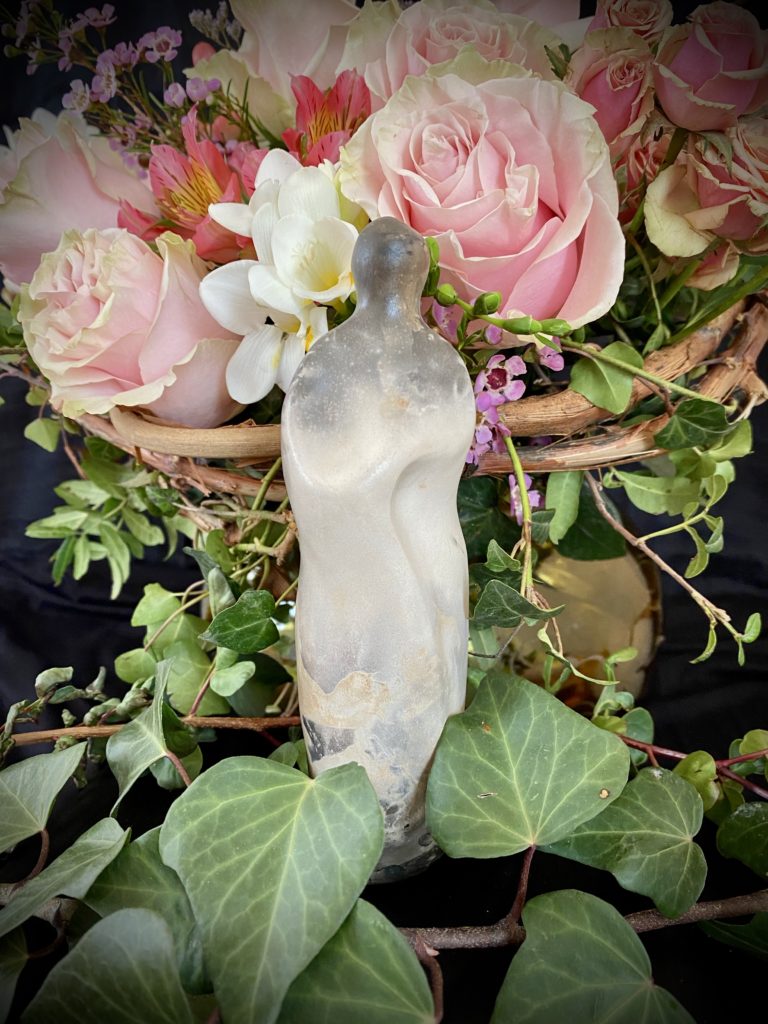 HLÍN
Autumn Equinox
Hlín is a Goddess of protection & the one that expels fear & evil. When we step into autumn & the days become shorter She protects us & brings Her blessings. She supports us in letting go of fear & sadness towards winter & darker times. She brings peace & security, & carries us gently into the fall. Goddess Hlín & Autumn Equinox bring peace & calm, & encourage us to let go & trust that the darkness in nature is our wisest teacher. We dare to look within & recognise our true inner light.
Autumn Equinox - when there is perfect balance between day & night in nature, Mother Earth brings us courage & trust to let go & give in to the dusky fall.
Autumn - Waning Moon energy - Element Water - feelings, peace, intuition, depth, wisdom, death & cleansing.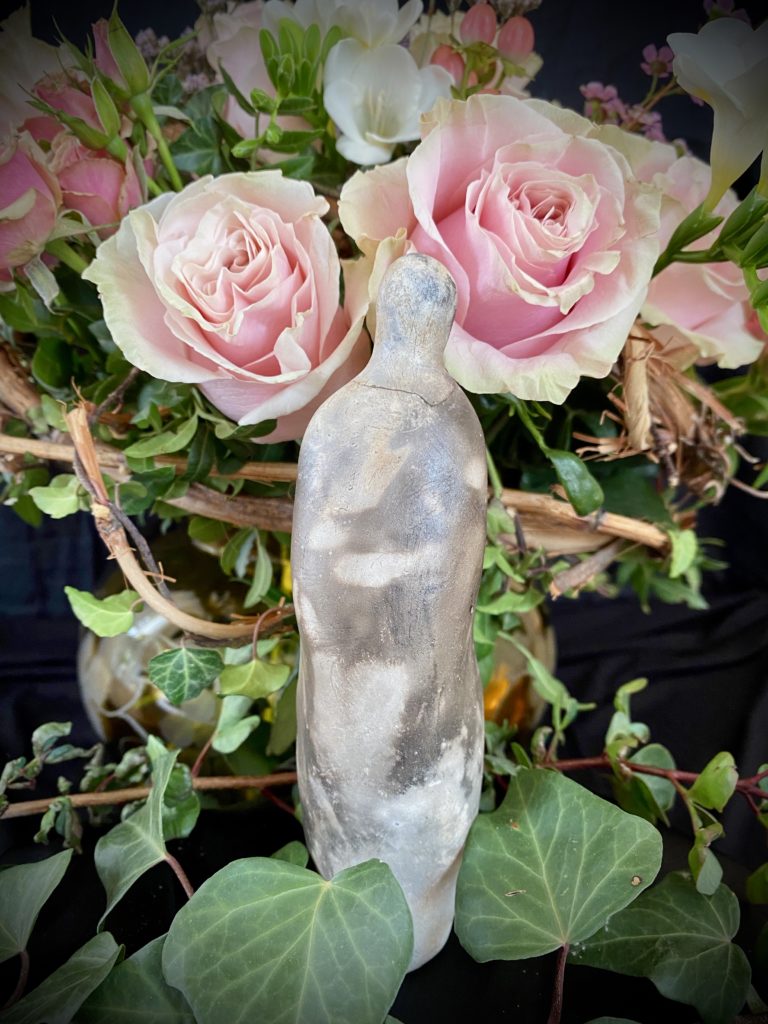 EIR
Winter Solstice
In the North the Goddess of light & the all embracing Mother is Goddess Eir.
Goddess Eir is the warm love of Mother. She is the Goddess that ignites the flame in the darkness. She is the compassionate healer. She will hold your hand through dark times & supports you in finding your inner truth & faith.
On Winter Solstice we celebrate Goddess Eir. We connect with our inner light, feel it grow & nourish it. We bless our spiritual path, our own unique Golden path towards love & light.
Winter Solstice is the darkest season in the North but also celebrates the growing light.
Winter - New Moon - Element Earth - spiritual strength, grounding, peace, light, magic, birth, resurrection, healing & clarity.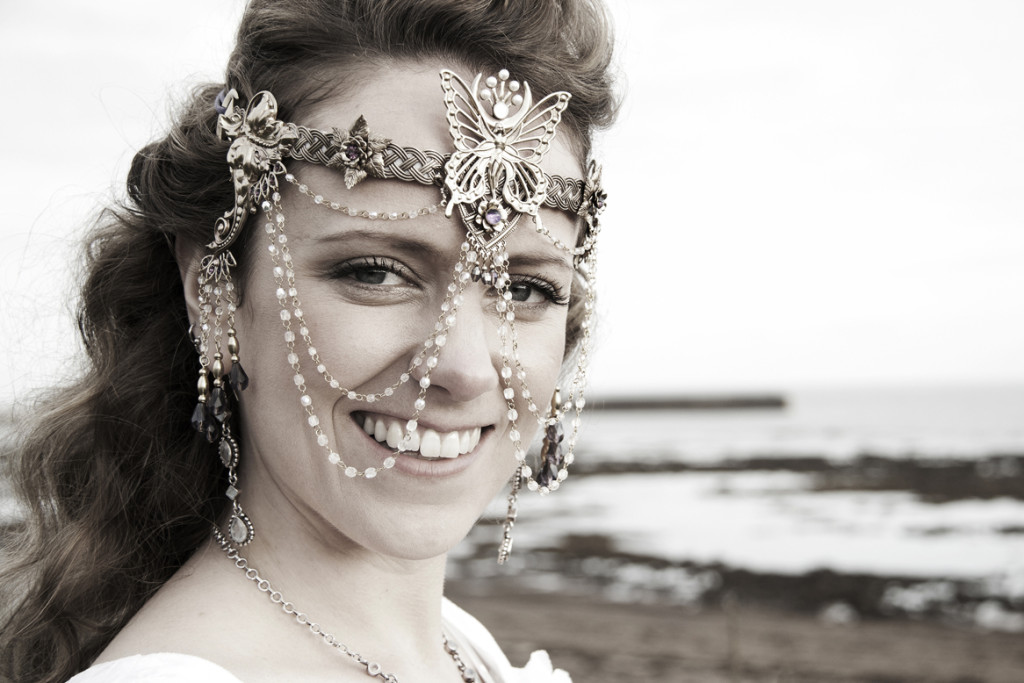 Uni is a Völva, Musician and Healer from Iceland.
She has walked her spiritual path all her life, following the wisdom of her ancestors and the inspiration of the vibrant fairy world, living within the beautiful Nature Temple of Iceland.
With a passion for spirit and healing in heart she has travelled the world and learned from different paths and traditions. Amongst others the Native American tradition in New Mexico, the Avalon Priestess training in Glastonbury and the path of Yoga and Meditation.
In Iceland, Uni has retrieved ancient wisdom from the Norse Mythology, through her close collaboration with Animistic Reynir Katrinar. Together they released an album as the duo Seiðlæti, called Þagnarþulur and dedicated to Frigg and the Goddesses of Fensalir.
As a musician and sound-healer, Uni releases her own music and creates songs that bring the Icelandic Goddess to the world.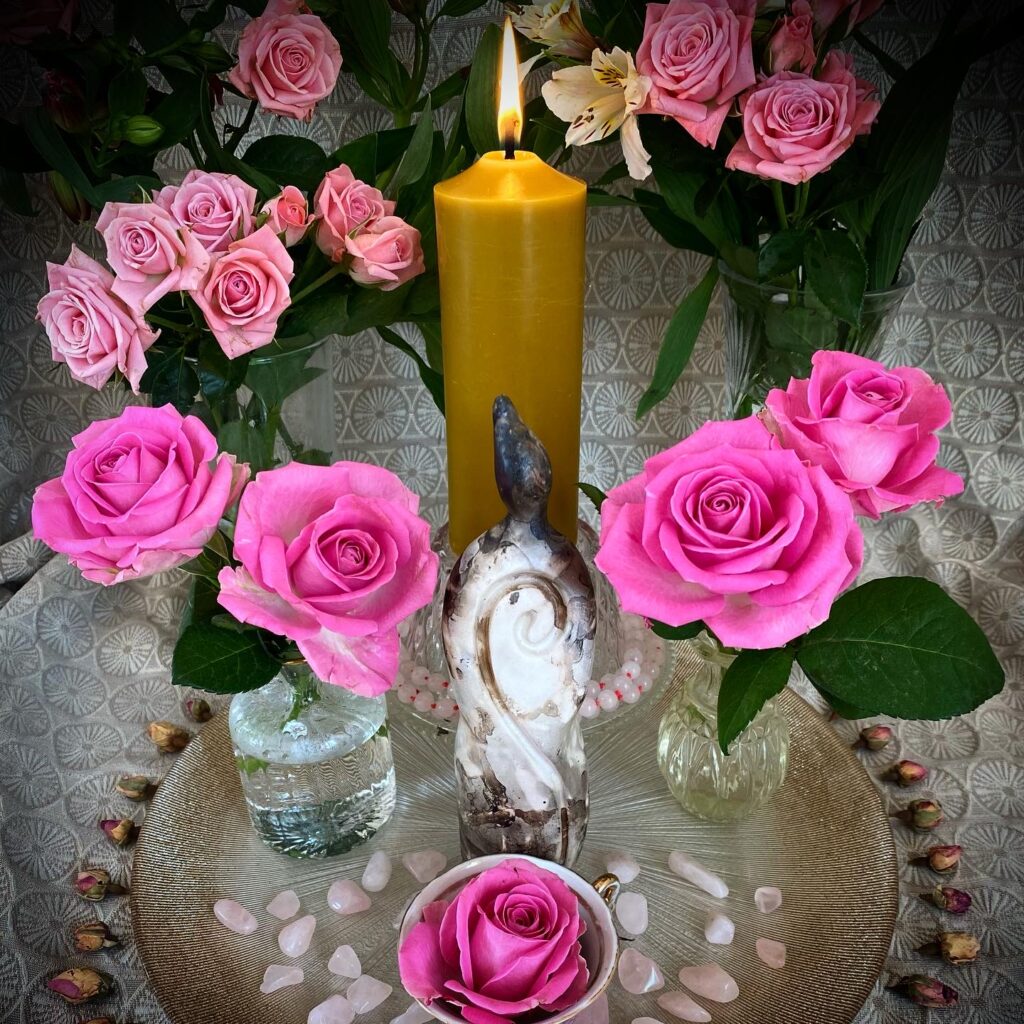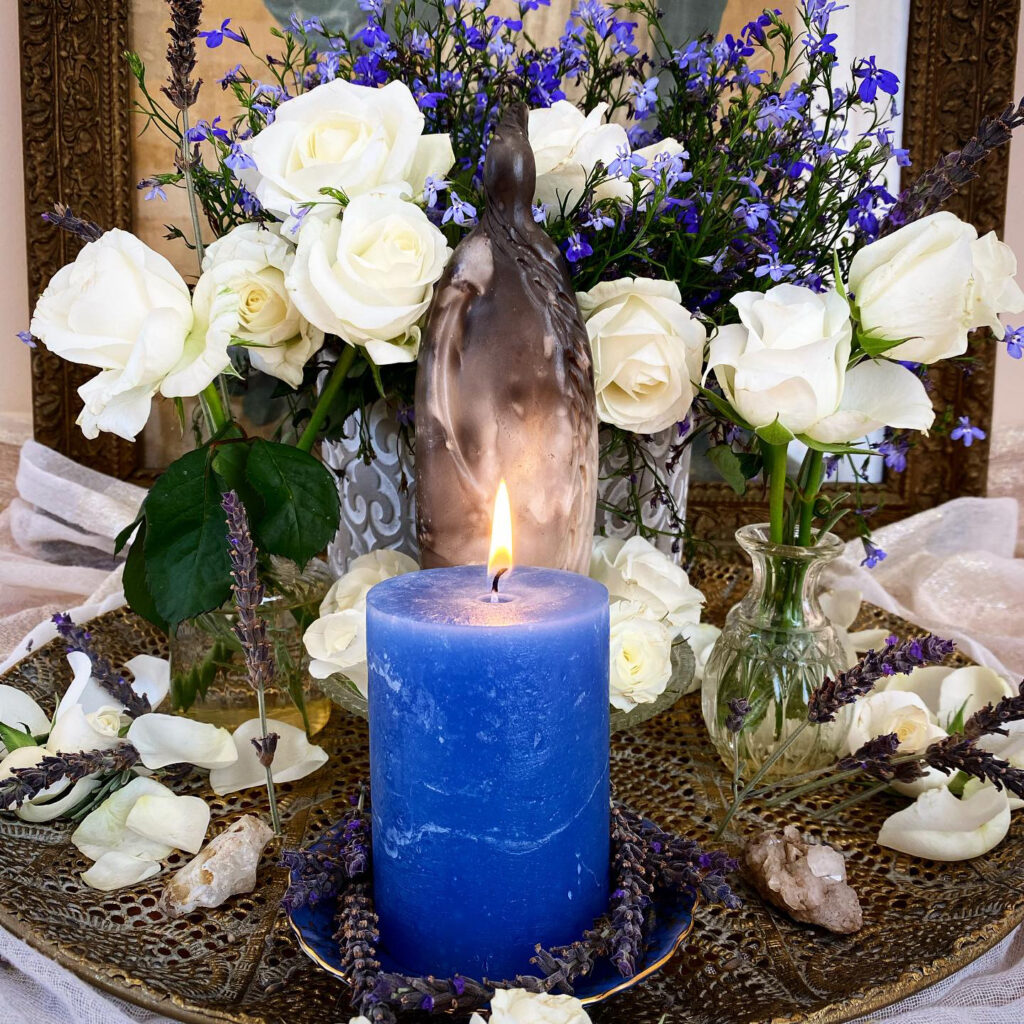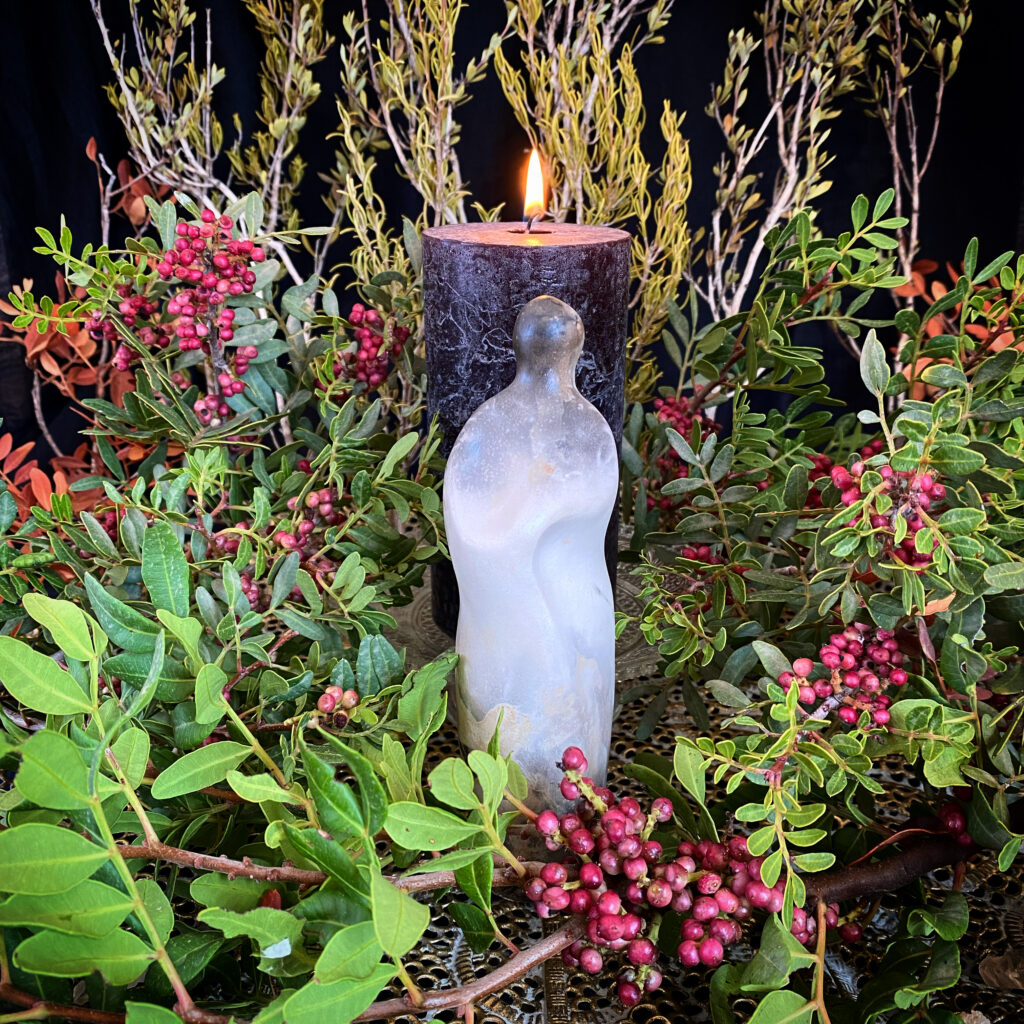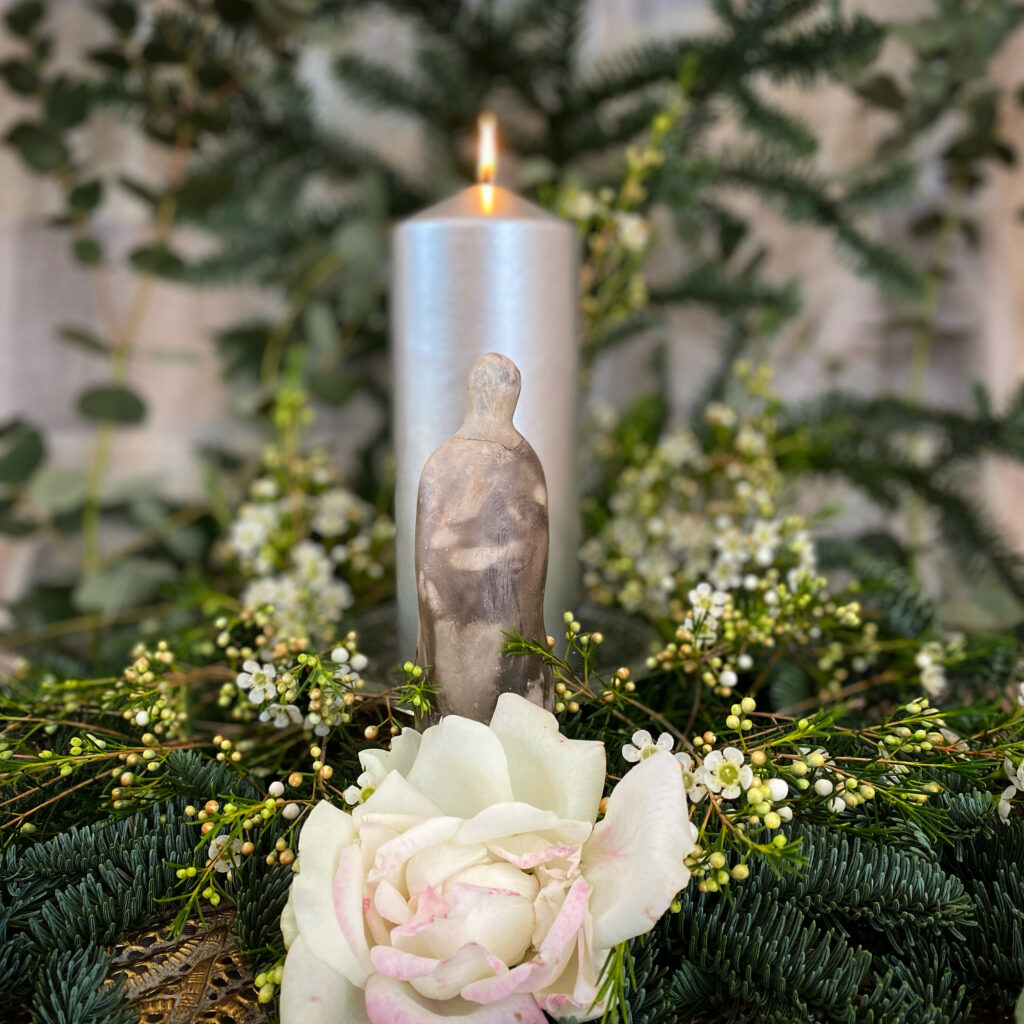 In Goddess traditions all over our beautiful planet we have followed the rhythms of
Grandmother Moon and Mother Earth to find sacred flow that affects our deepest core.
By learning to flow with the seasons and tides of Grandmother Moon and Mother Earth,
we find the sacred flow within our own being.
Nordic Mother is here to offer you deeper practise, helping you
find your own sacred voice through ceremonies and meditations.