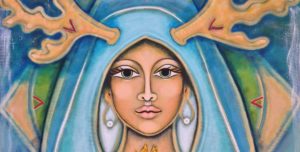 ~LADY FREYJA~
The Mysteries of the Great Lady of the North!
Do you long to open your heart to Love?
Is your Body calling you to create the Life you Passionately want?
Will you let the Rose of your Heart Blossom?
Come and join us when we Journey together: May 4th – 7th 2017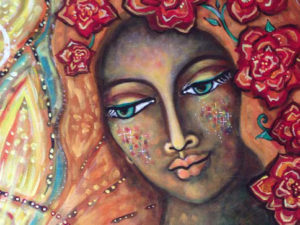 It is springtime and the Great Nordic Mother appears to us as FREYJA.
She is the Lady of Love and Her Body is a Temple of Passionate Creation.
She longs to Unite, to become One with Her Lover and everything she carries in Her Heart.
She is calling you to dive within and open up to your own Sacred Power and Creativity.
Choose to take a Courageous step toward your Hearts Wild Love and let it Blossom.
Lady FREYJA also holds the Magic of the New Moon, the time of New Beginnings.
You have the Opportunity to Dream new things and Paths for yourself into being.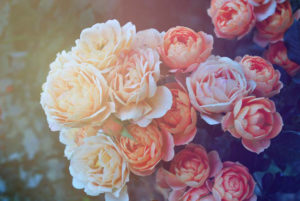 Freyja I hear your Voice in the Winds of Change
Freyja I hear you Whisper within my own Heart
Freyja it is Time that we Rise again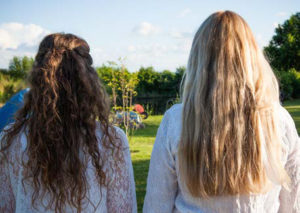 You will Awaken to your inner Wisdom as we meet every day in Red Thread Circle for Ceremony, Feminine Yoga and Journeys in Nature – and engage in the Beautiful Spiritual Practice of revealing yourself through Intention, Colours and Paint.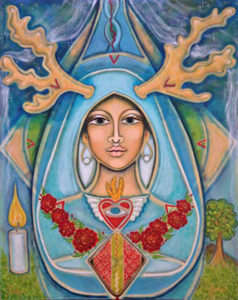 FREYJA, Great Goddess of Love
Embrace me in your Fire of Abundant Creation
Awaken my Body Temple of Love and Lust
That I may Shine and follow the Path of my Heart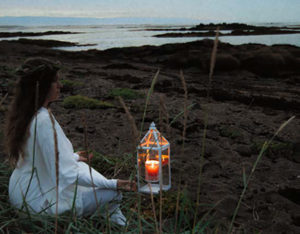 You will be in Circle with Women
You will be part of Sacred Ceremony honouring the Great Lady
You will spend time in harmony with Mother Nature
You will be offered to participate in Feminine Yoga
You will see and feel the light of your soul, as you awaken your inner Goddess of Love
You will use your creativity with intention,
and paint your own unique painting of the Great Lady of Love (even if you have never painted before)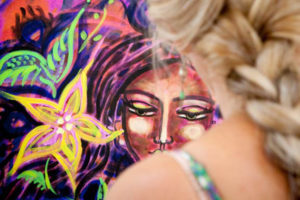 Your LADY FREYJA guides: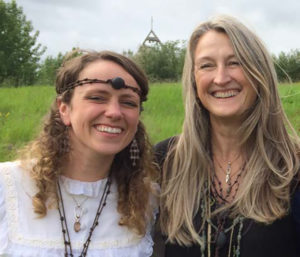 For many years we have been journeying with the Goddess of the North, following Her Sacred Path of Wisdom around the Annual Circle. In each Season and in every new Transition in the Cycle of Life, She has revealed Her Wisdom. In the Nordic Wisdom Circle we have been weaving the Light and Wisdom of the Nordic Area. From the Norse Mythology and Hidden Mysteries of Iceland, to the Gentle Wisdom of the Sami People in Norway and Sweden, and all the way to the Abundant, Embracing Softness of Denmark. The Wisdom and Light is Flowing forward, for All to Receive, Learn and Enter into a New Time of Love and Oneness.
It is a Path of Wonder – and it is Wonderful that the time is NOW – it is time to share the Light with you through Sacred Ceremony, Art and Song and in the Language of the Soul.
We welcome you into the Light of the North.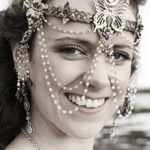 UNI
I am a Wisdom keeper, Musician and Healer from Iceland, and do Sacred Ceremonies to invoke the Goddess through Music and Yoga.
Read more: www.uni.is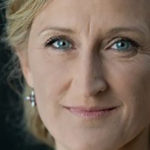 GRACE
I am a Mystic, Wisdom Keeper and Energy Artist from Denmark. Holding Sacred Lineage of Intentional Creativity to awaken the Divine Feminine of the North.
Read more: www.roseofthenorth.org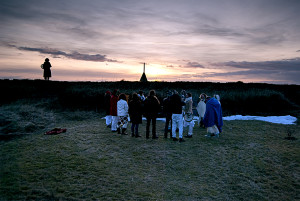 WELCOME
Do you feel called to be part of Lady FREYJA?
Please do not hesitate to contact us; we would Love to Welcome you!
You can reach us here:
Uni: +354 696 5867, [email protected]
Grace: +45 26284843, [email protected]
INFORMATION ON LADY FREYJA
When: Thursday May 4th 15.00 – Sunday May 7th 15.00 2017
Where: Straagaarden, Bregnerødvej 8, 3250 Gilleleje, Denmark
Participants: Limited amount of participants is 8 women
Tuition: Dkr. 6.800 (€ 915) includes all Materials, Tea, Coffee and Snacks
Early Bird Signup: is only Dkr. 5.800 (€ 780) Expires April 7th 2017
Signup: To hold your space, we will ask you to deposit Dkr. 1.000 (€ 150) using Paypal.
The remaining amount Dkr. 5.800 (€ 780) is due on May 1st 2017.
Payment plan: If you are in need of a payment plan, please contact us.
Yoga: Soft, Feminine Yoga is offered as part of the daily program and process.
Painting as Spiritual Practice: is for everyone who long to express their inner world and manifest it through intention, colour and paint. NO painting experience is required, just curiosity and joy. Intentional Creativity is a feminine Spiritual Practice and Lineage.
Read more: www.intentionalcreativityfoundation.com
 Language: Danish, English and Icelandic