Pearl Mothers
Retreat in Spain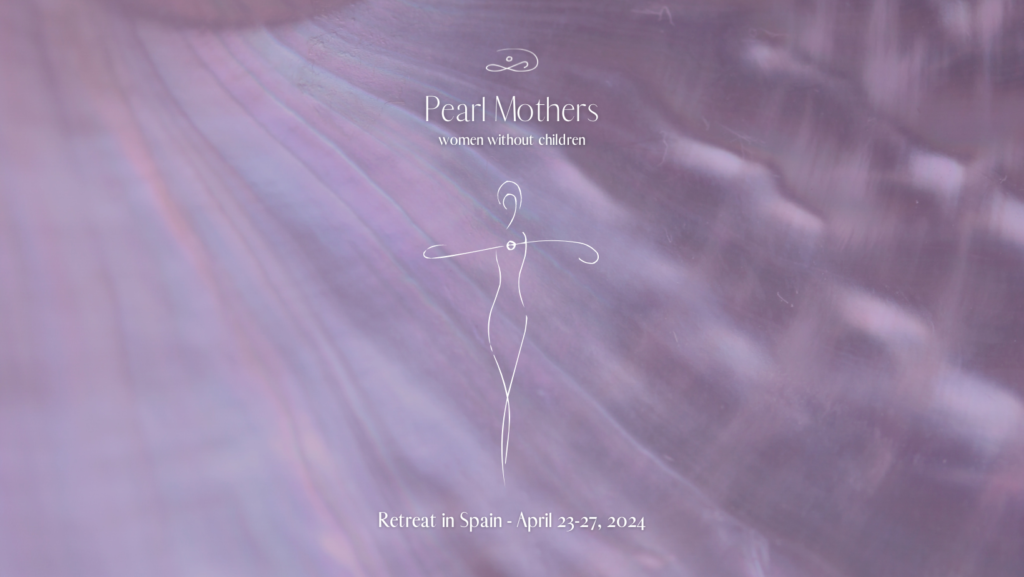 ~for Women without Children~
April 23-27, 2024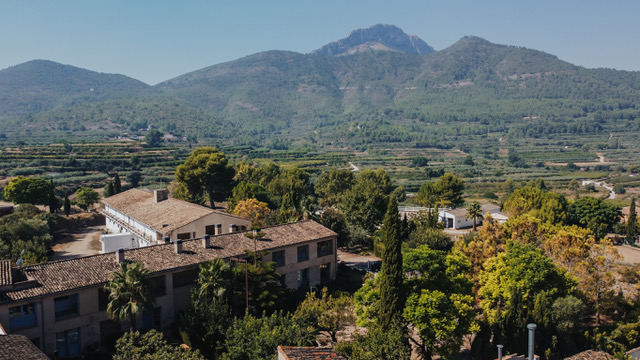 Gathering with ease, Women without Children,
experiencing the power of resting.
Mother of Pearls is a mother of life, she is a mother of beauty & power. A Woman that nourishes, feeds & changes the world. She is the Mother of many pearls - but she is unable or unwilling to have children.
Women without children are Pearl Mothers. We possess all the characteristics and strength of the Mother, but we do not create children. Our "children" – our pearls – appear in the form of our works of art, our labours of love, and everything we nourish and bring to life.
We Pearl Mothers offer the world our rainbows and our magic. We nourish, give life, and create — just not in the form of a baby.
Pearl Mother Retreat is a retreat of Self love for Women without Children, where we explore our bodies as a temple. We listen to the Sacred sound life has to offer. We embrace ourselves with gentle care & practice communicating with Mother Earth in Ceremony.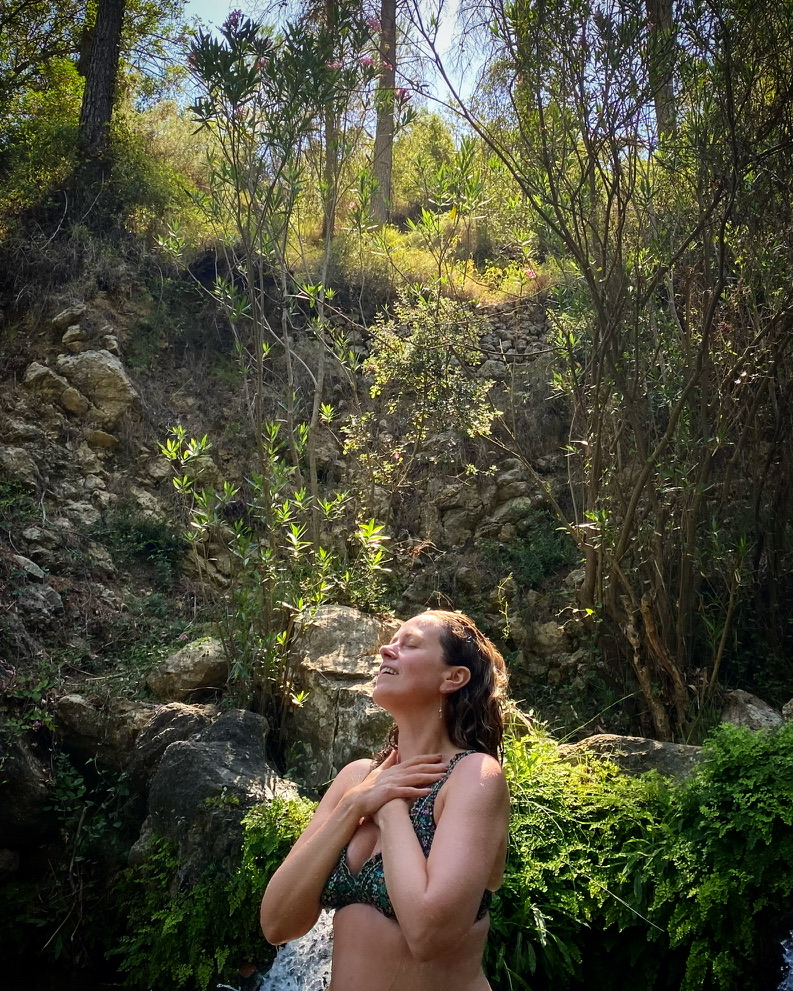 We will move gently in Restorative Yoga, breathe with ease & heal in relaxation & peace.
We will learn how to connect with Mother Earth in a more Sacred manner through Ceremonies dedicated to Her elements & the Divine Feminine.
We will meet in a quiet & loving space. Women without Children, in a Sister Circle. Pearl Mothers focusing on healing our wounds & gathering strength. We will dwell in our hearts, in Sacred Sisterhood, with trust & respect as a main focus.
Mother Earth is Sacred. The Universe is Sacred.
We are born into this Sacred world in a body that is Sacred.
Infertility & our Child-free lifestyle is our Superpower
- & together we will gather strength in love and ease.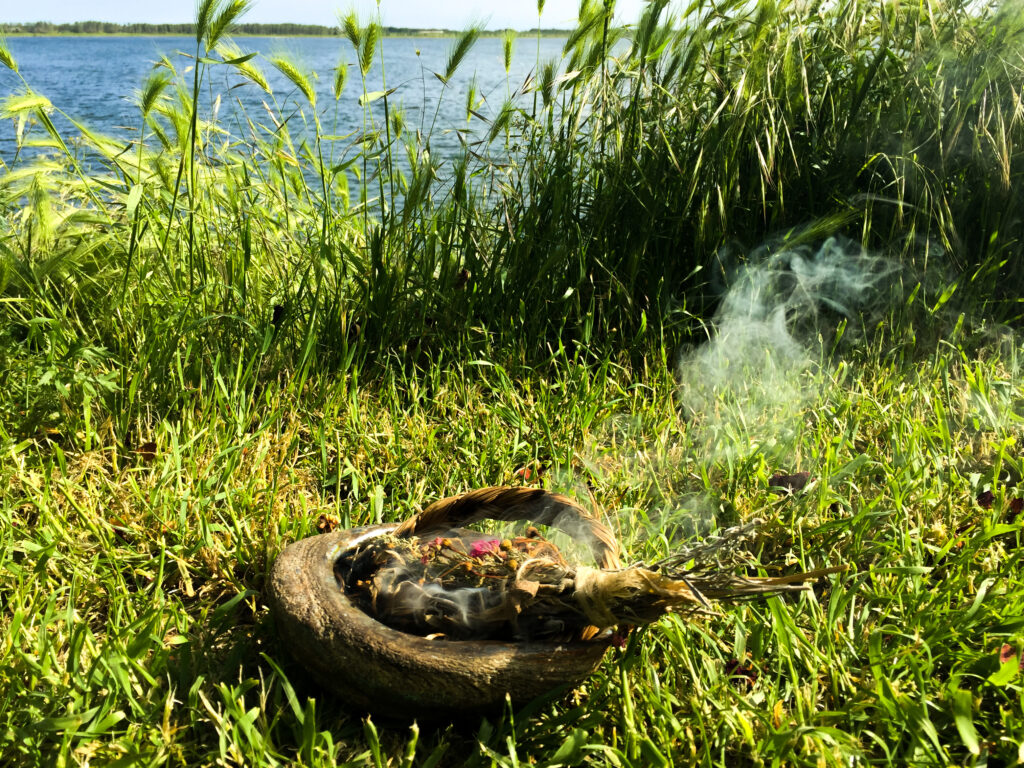 If you are willing to dedicate to yourself & your Sacred path,
& learn ways to communicate with Mother Earth
& your Inner Goddess with more honour & respect, this is something for you.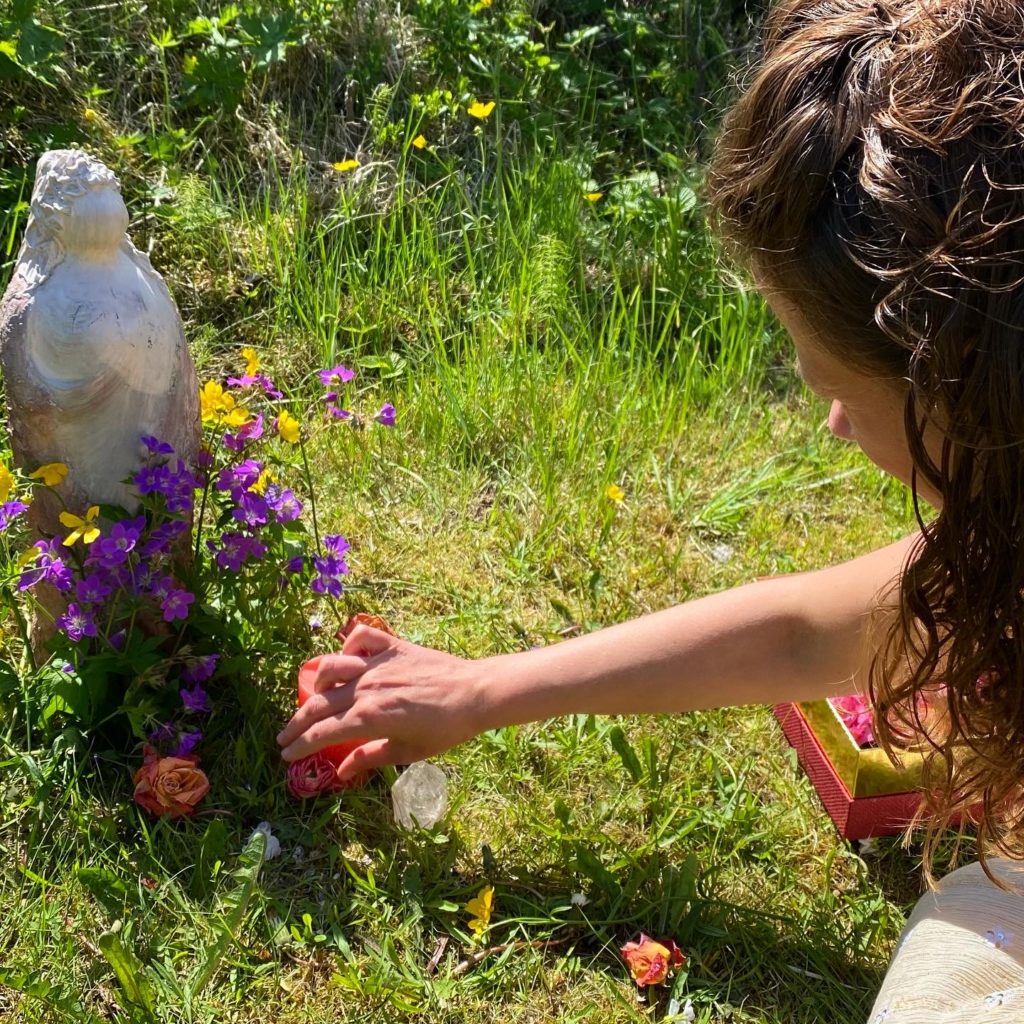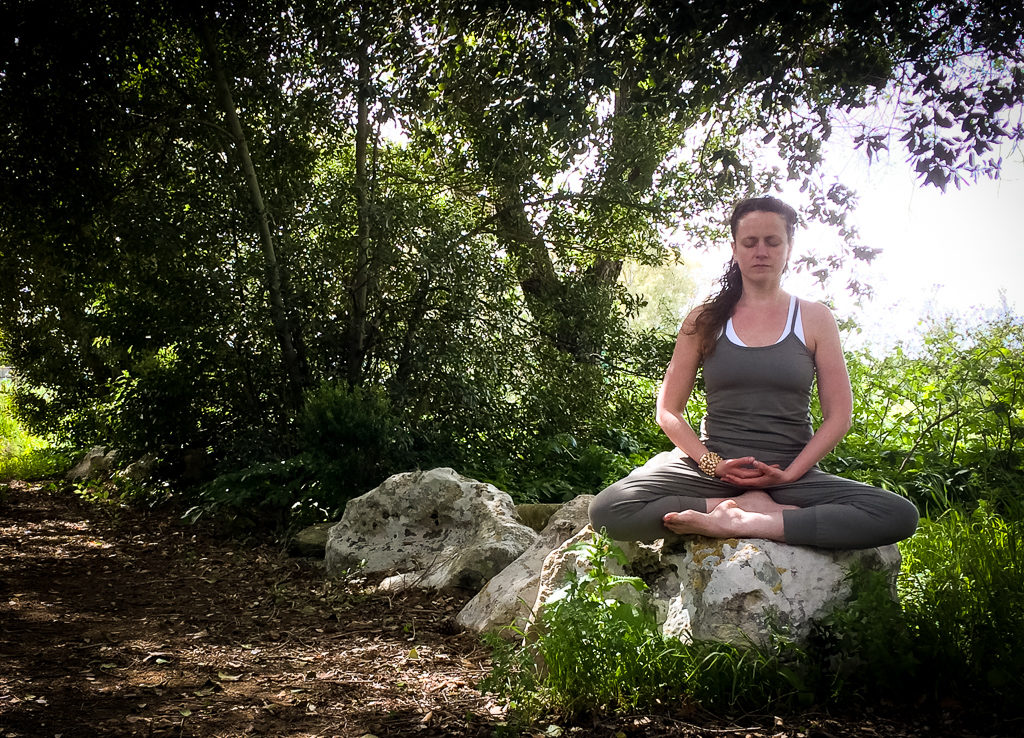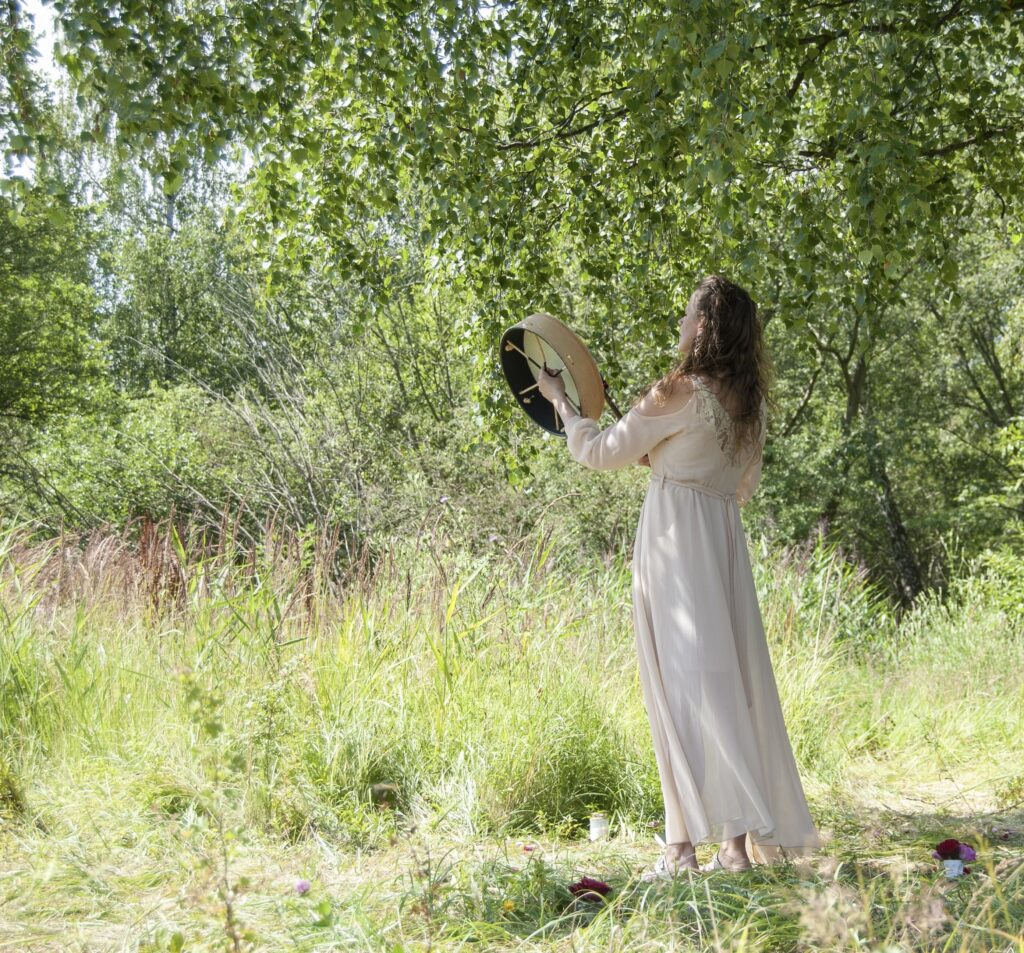 The Retreat includes:
Mother Earth Ceremonies ~ through Ceremonies we communicate with Mother Earth, Her elements & our bodies in a Sacred way. Ceremony is being awake & aware, moving gently & with ease, & loving every breath we take in life. We give offerings and thanks to Mother Earth, & dedicate in gratitude for being given this body temple to enjoy living on this magical earth. We touch Mother Earth in deep gratitude, create altars in dedication to Her, tread lightly in nature walks - listen & sense Mother Earth & Her elements, & sense that Her flow is connected to our own flow in body & life.
Yoga ~ through Yoga & Relaxation we offer our body the most Sacred gift. The gift of love and respect. We learn to listen to our Inner Goddess by being conscious of the Sacredness of being alive, and the most miraculous gift of all, being able to breathe. We move gently in Restorative Yoga where the main focus is on Meditation in Motion, breath-work and relaxation.
Sound Healing ~ if the Goddess could sing you Her most Sacred song, She would heal & love you with every breath. Music & sound offers us healing & blesses us with ease. Music opens the doors to the Sacred World of Goddess and Her Sacred beings. Soft drumming & singing opens a door into another world, & offers deep relaxation & peace.
We offer ourselves the gift of taking a break, stepping out of our everyday routine, & gather in a loving circle of Pearl Mothers - Women without Children. Embracing ourselves in love & step closer to peace and contentment.
The main theme for this Retreat is Sisterhood - in calm & ease.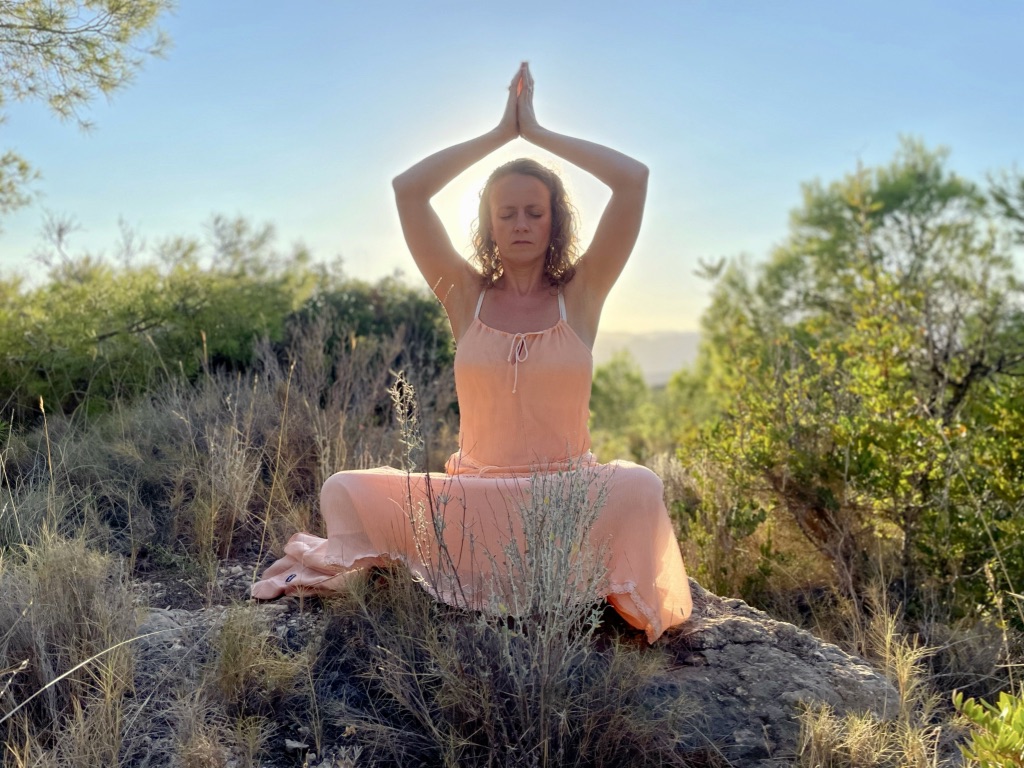 Uni is Infertile but has taken on the title Pearl Mother, seeking to change the way the world sees Infertility.
Uni encourages Infertile Women to take on the title Pearl Mother with pride, & prove to the World that Women without Children have an important role on Mother Earth.
"Through this painful experience of trying to have a baby - seeking this dream that did not come true - I have gathered many methods, practises & things that helped me overcome this deep sorrow. I am still healing this wound in my life - I realise that for an Infertile Woman this deep sorrow will always be a part of me. This scar on my soul will always be there - it has stopped bleeding for me - I have done my best to heal it & take good care of it - but this scar is a big part of me now. It makes me the Woman I am today."
Uni Arndísar, an Icelandic Völva, Yoga teacher & Musician,
offers this gentle retreat, celebrating your body and Mother Earth
through Yoga, Sound-healing & Goddess Ceremonies.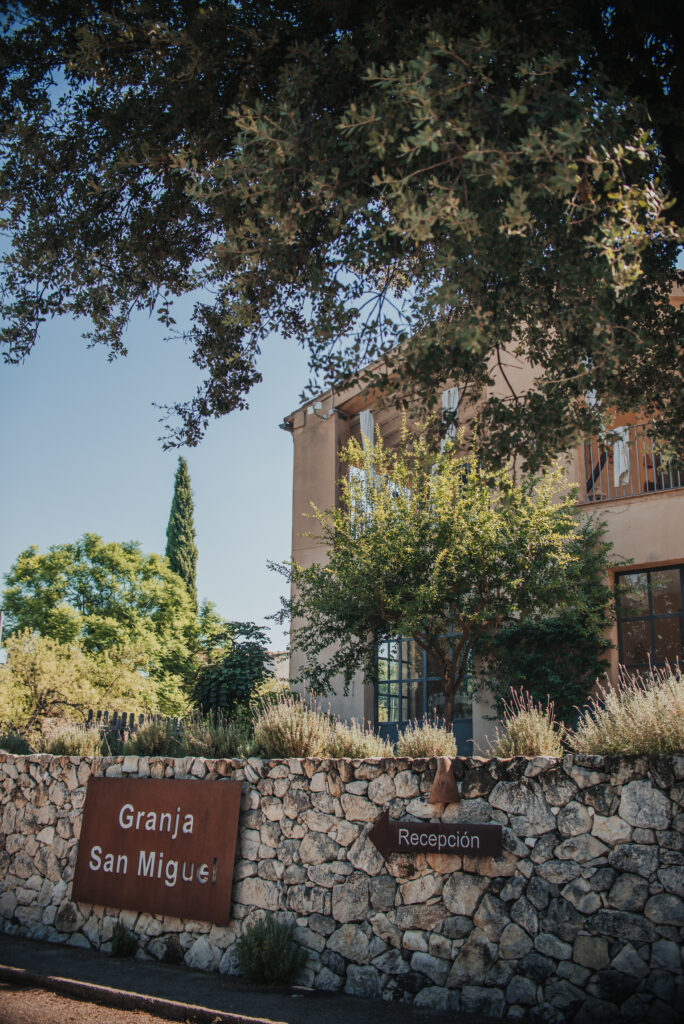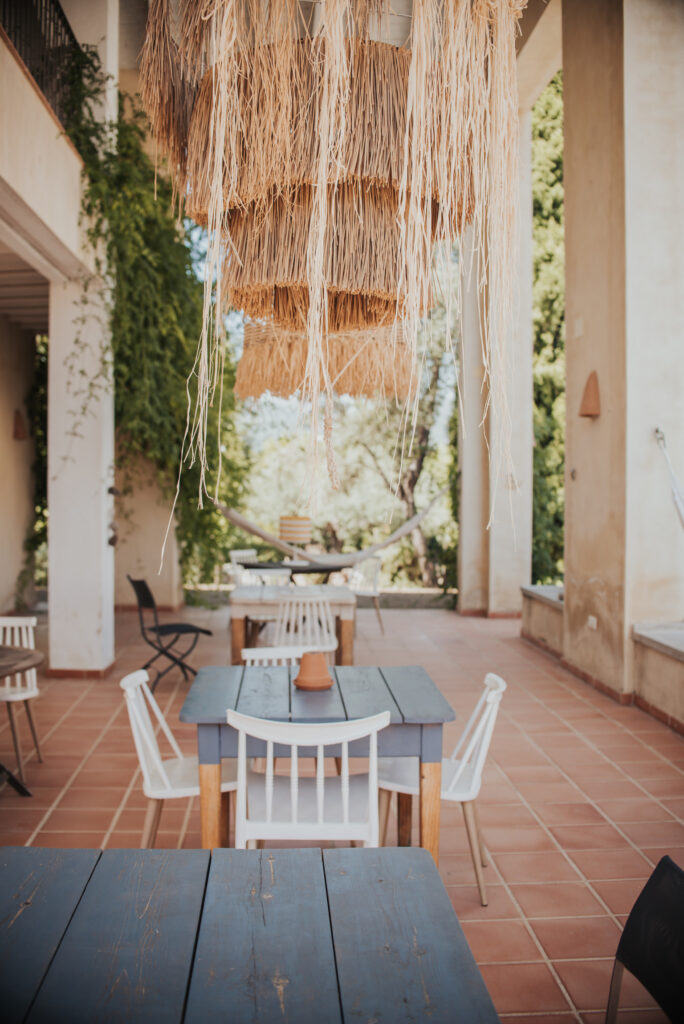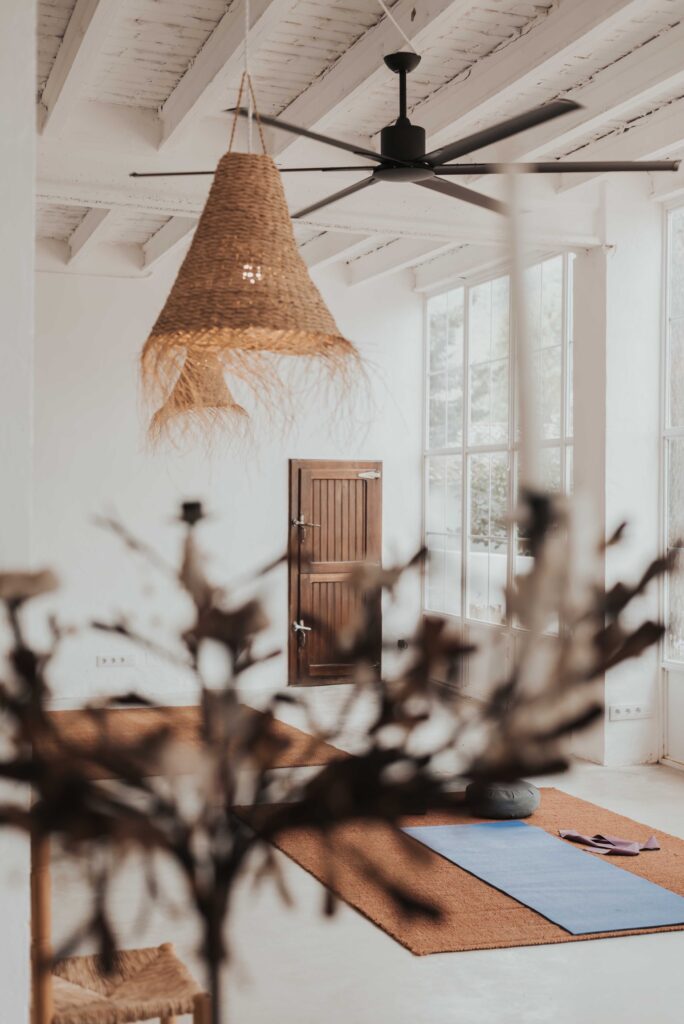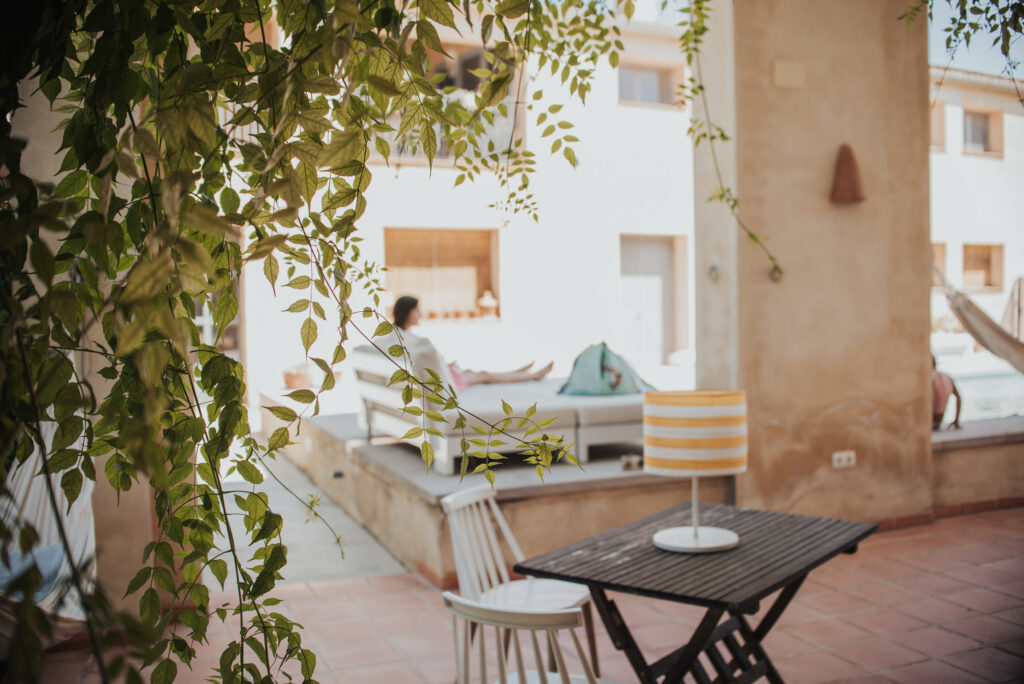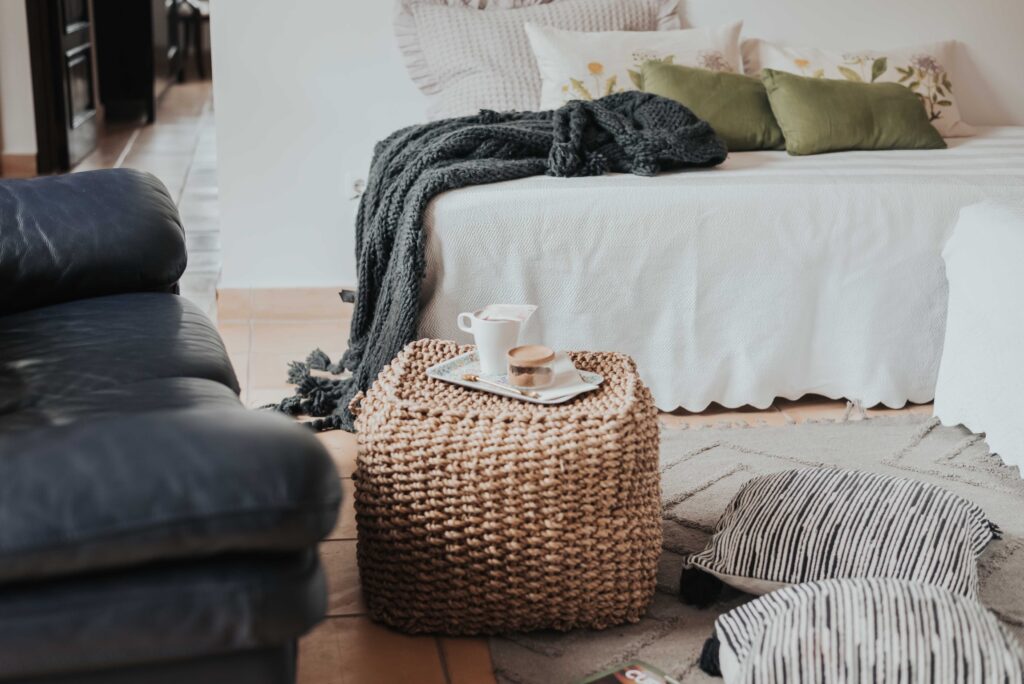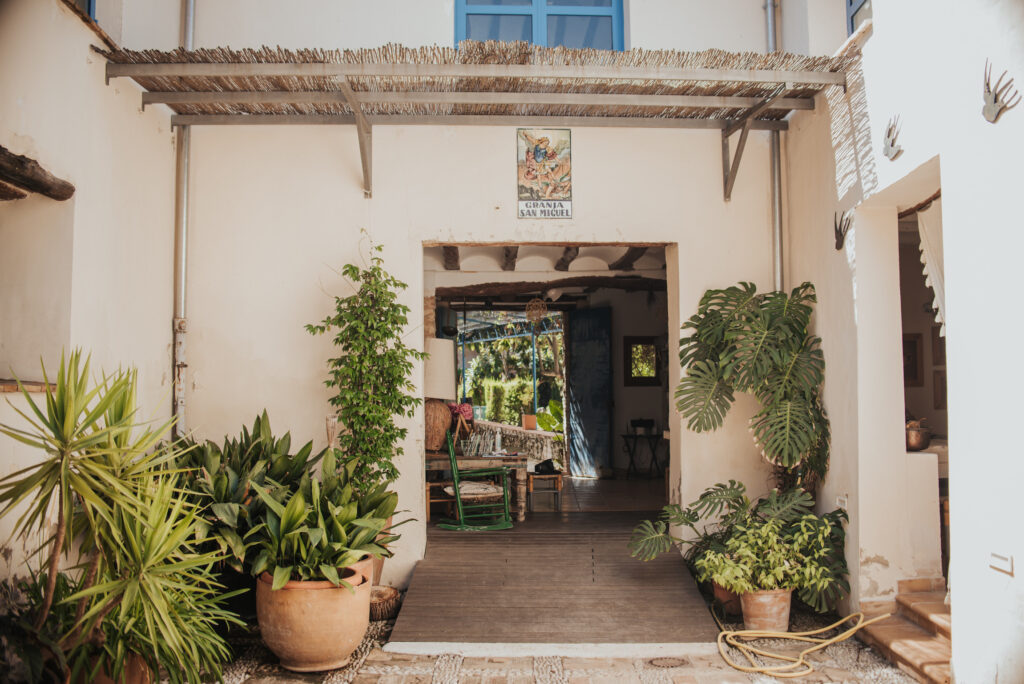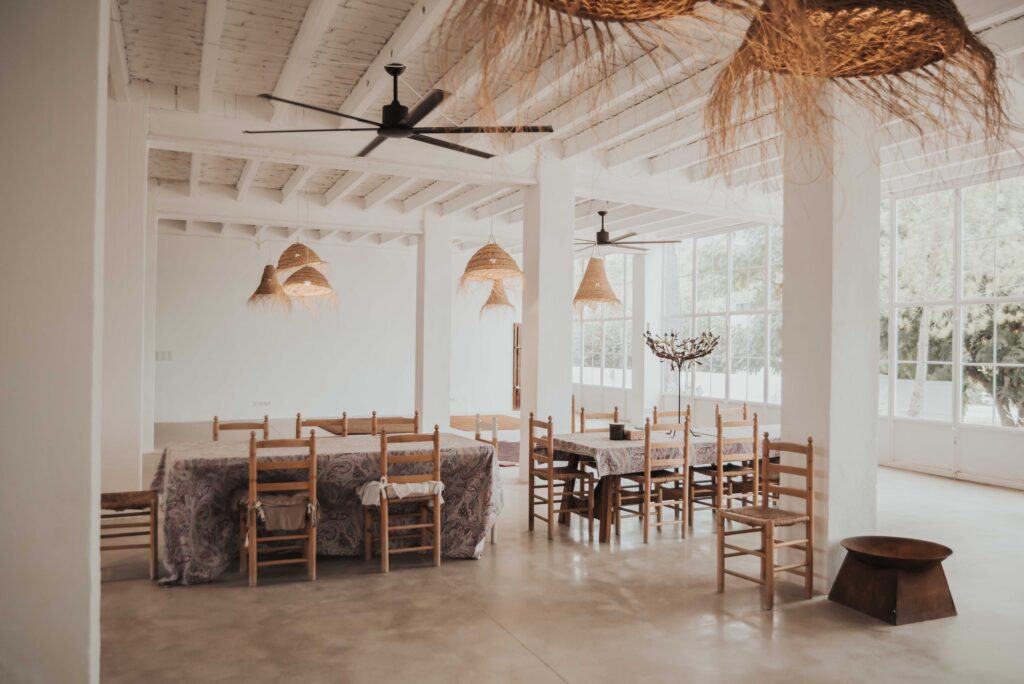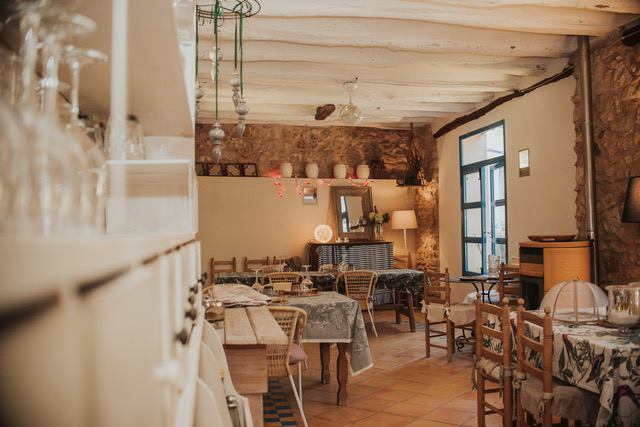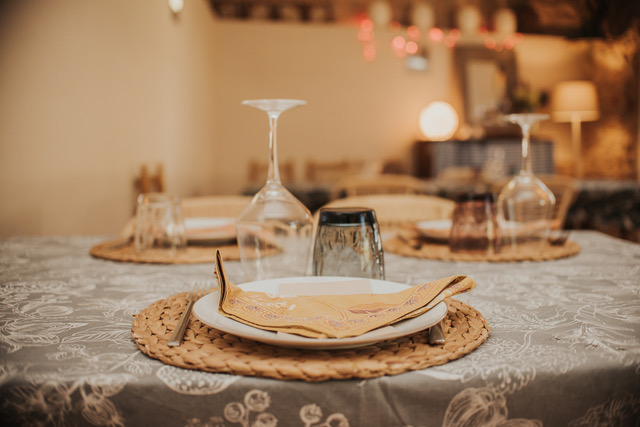 Where: Granja San Miguel, Salem, Valencia Spain
When: April 23-27, 2024

We will enjoy this retreat at the beautiful Family-Rural House Holiday Accommodation Granja San Miguel in the beautiful mountains of Salem, Valencia in Spain.
María Jesús, the owner, invites us to her magical family farm where she has created the perfect environment for a peaceful, relaxing retreat. We will gather in Ceremonies & Yoga classes in Granjas big and cozy Yoga Hall, enjoy walks in nature in the Mountains, relax in the SPA, swim in Granjas Swimming Pool & last but not least enjoy the wonderful food María Jesús offers at her restaurant.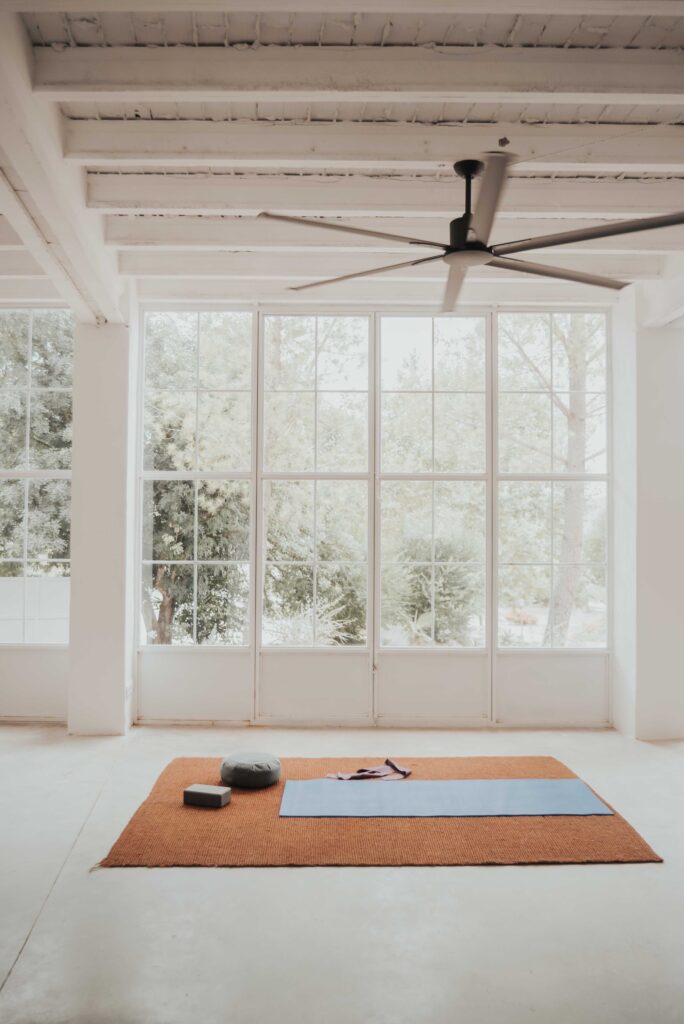 Granja San Miguel offers us the sacred environment we need to step out of our every day life, relax & let go - & opens our eyes to the beauty of Mother Spain.
You can choose from staying in a double- or single room - & please let us know if you have any food allergies.

The group will be small, so there are only few available spots.

The Retreat will all be taught in English.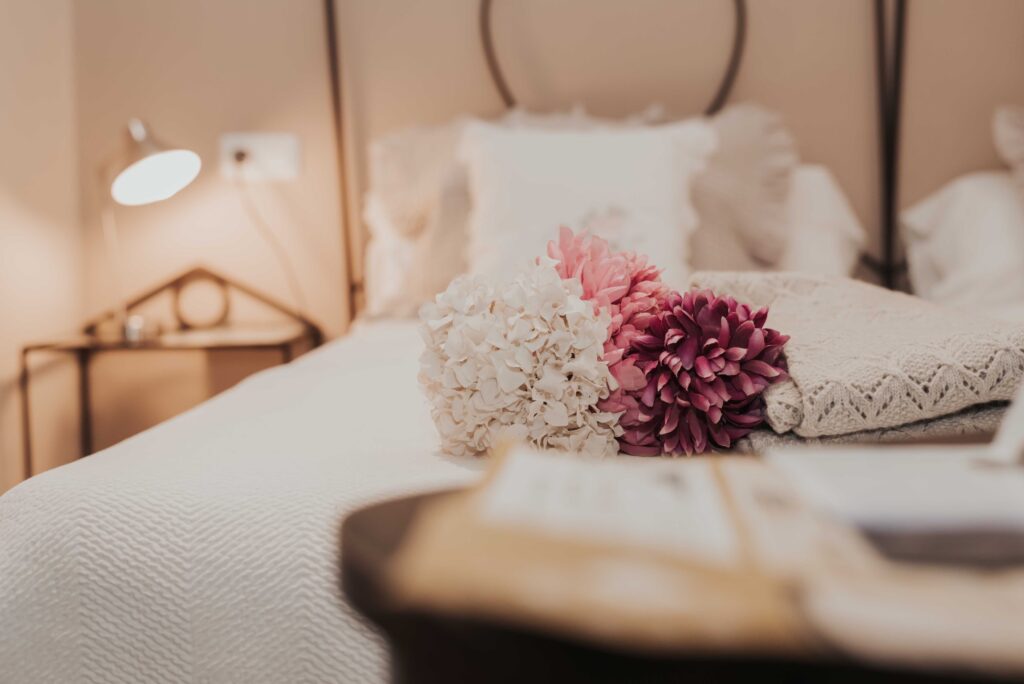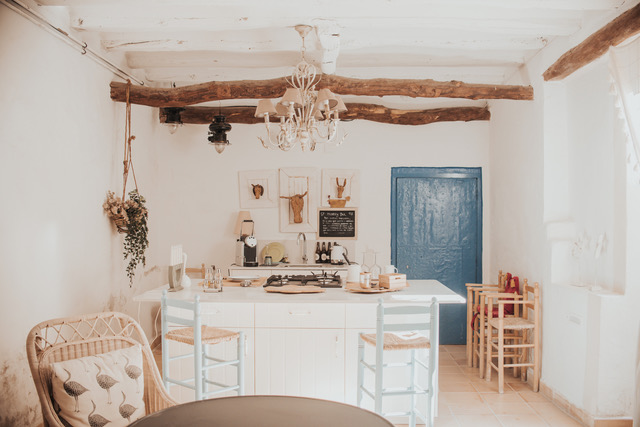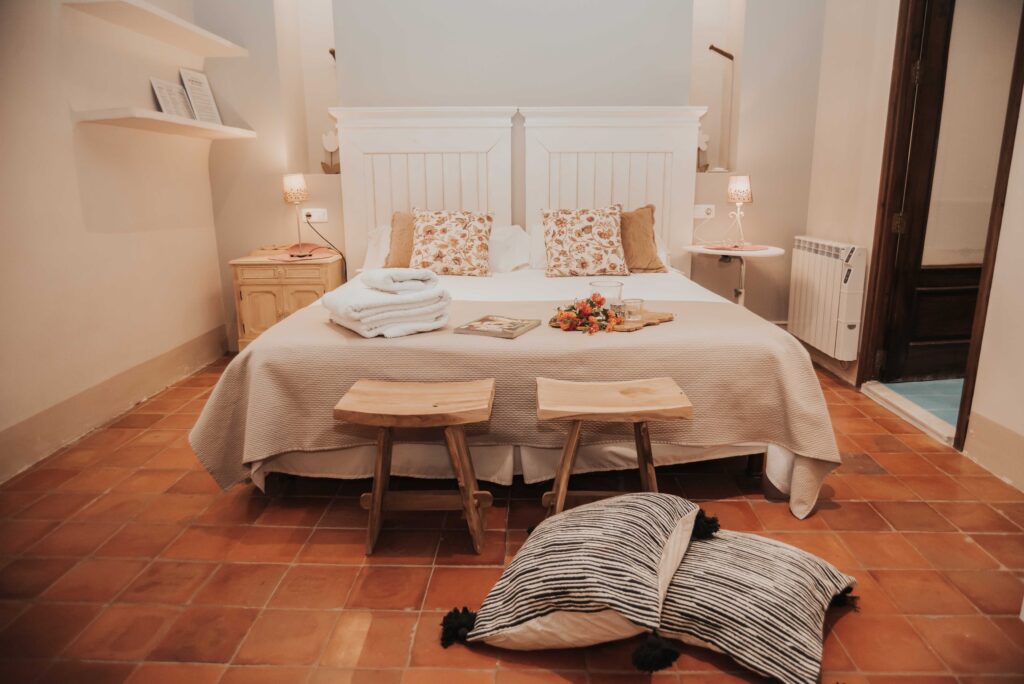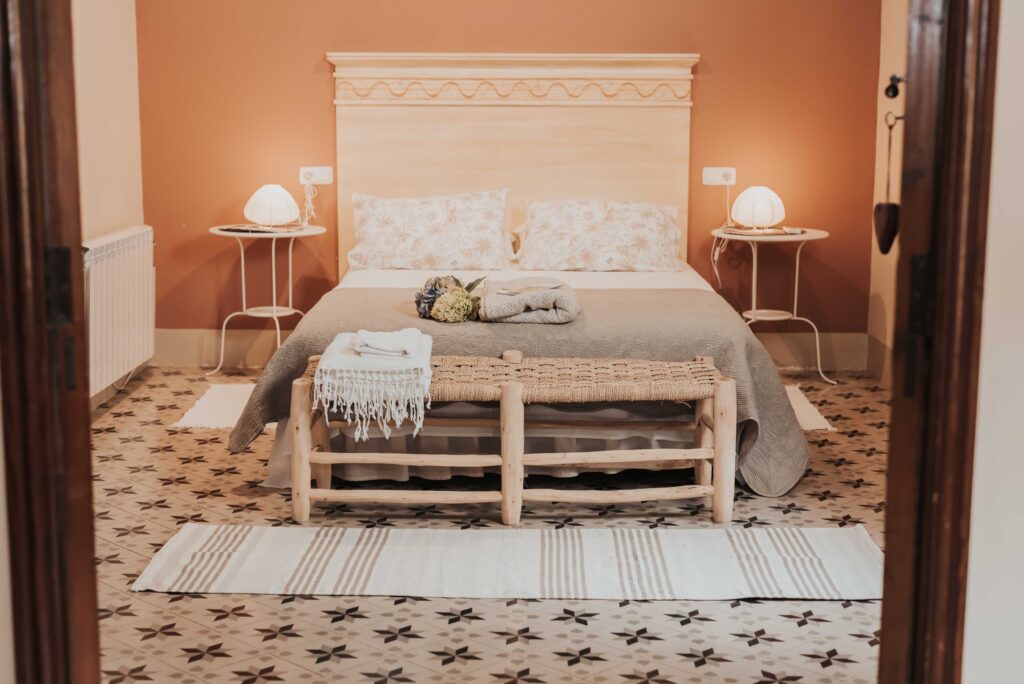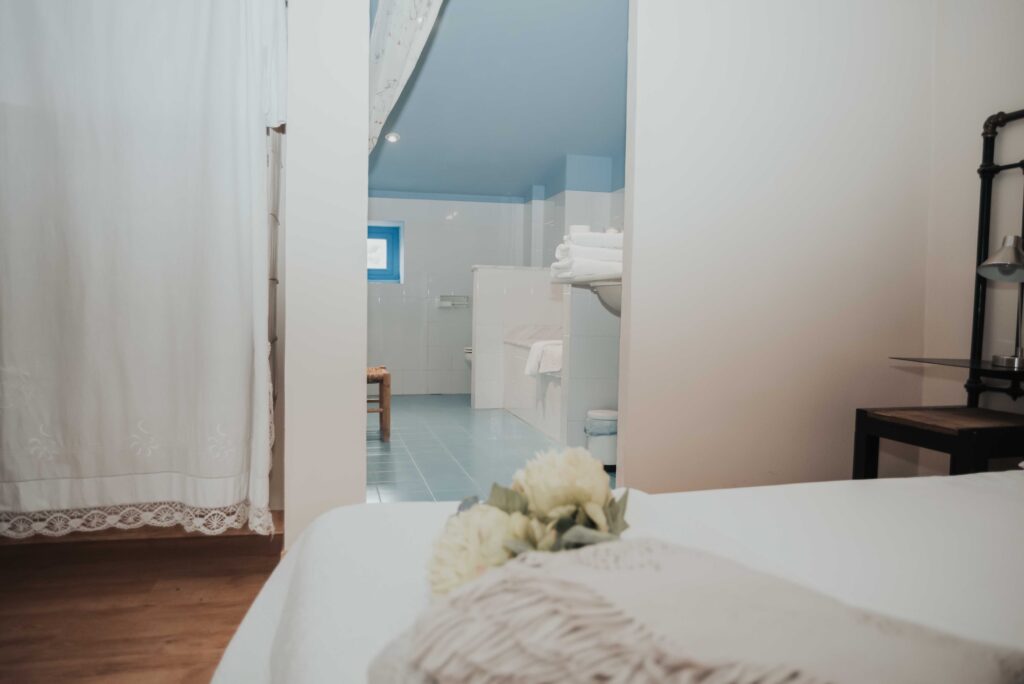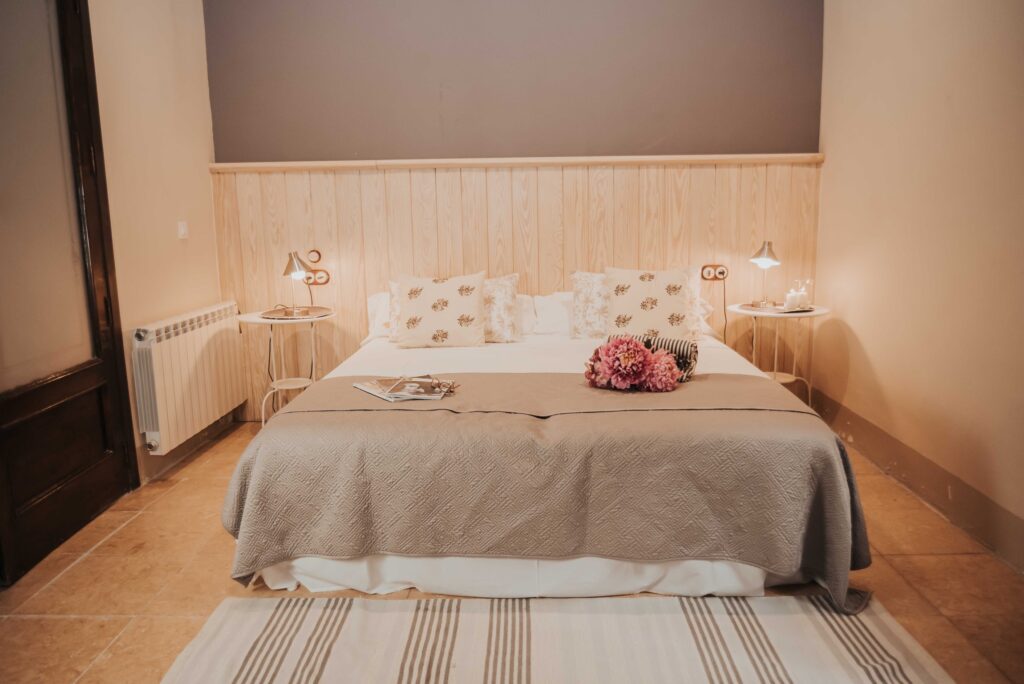 Prices:
Per person in a DOUBLE room €1230
Per person in a double room SINGLE USE €1510
We offer a 10% discount if you sign up before January 1, 2024.
The prices include:
-Yoga, Meditation & Relaxation classes, Seminars & Ceremonies
-Accommodation for 4 nights at Granja with Full board of healthy vegetarian meals, options of fish & meat, coffee & tea.
Note that Alcoholic beverages, sugary soft drinks and wines are not included in the price.
But The Restaurant at Granja offers a selection of Local Spanish Wines.
Extras not included in price
Relaxation massages €60/ 60 minutes / per person
Rune Readings or Healing with Uni €90/ 60 minutes / per person
Spa well-ness services for a group 30€/ person/ day / max 6 persons
Excursion - hiking to the Natural Park of l'Ombria del Benicadell with an official guide €30 / per person

We recommend extending your stay at Granja San Miguel - either before or after our Retreat. To extend your time to relax - but also to enjoy the beautiful surroundings & activities in Salem. You can also add an art seminar with a local artist, or a cooking course with María Jesús.
Extra night at Granja - (Bed & Breakfast)
€152 double room - per person per night
€164 single room - per person per night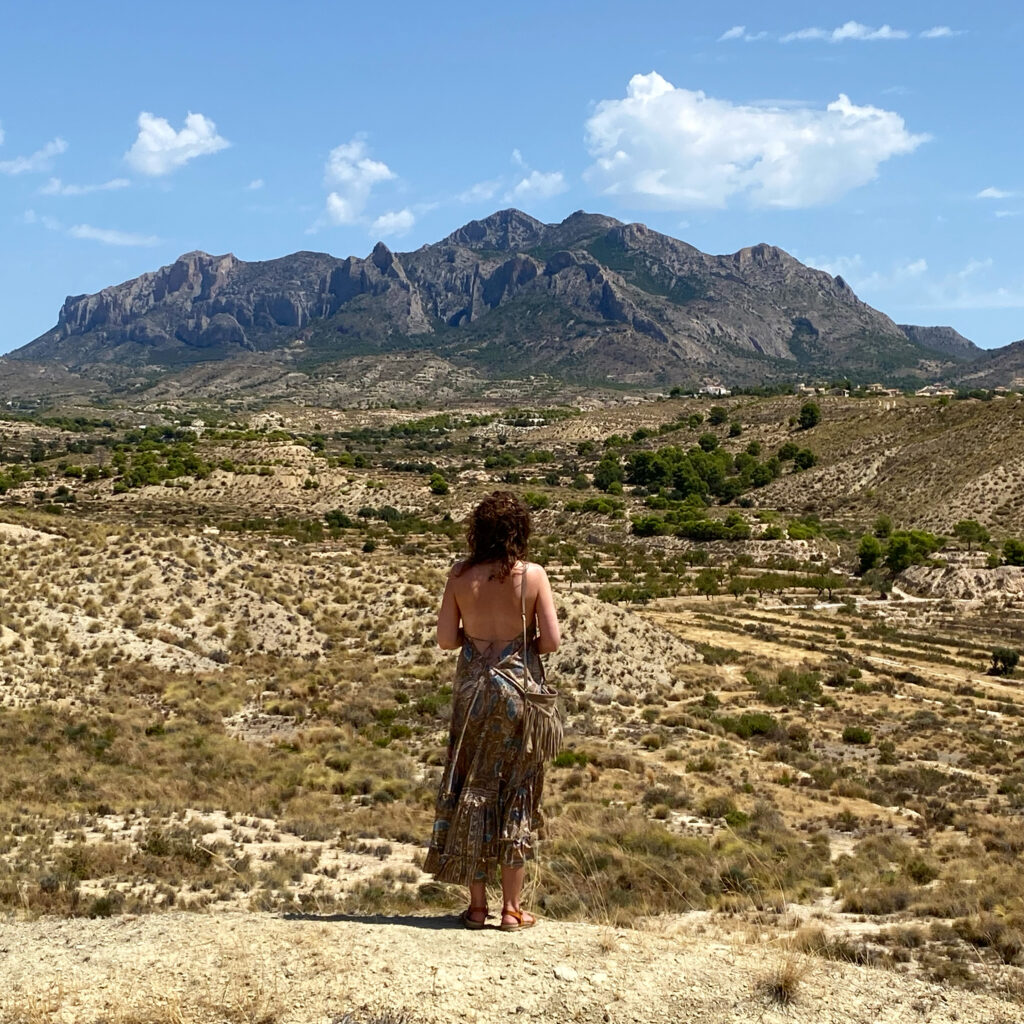 Daily schedule:
may change a little
7:30-8:45 Morning Meditation & Gentle Yoga
9:00 Breakfast
11:00-13:00 Seminar / Ceremony / Hikes in Nature
14:00 Lunch
Afternoon open for massages, treatments or times for relaxation
17:00-18:30 Yoga / Sound-healing / Relaxation
19:00 Dinner
20:30 Fire Ceremony Friday April 26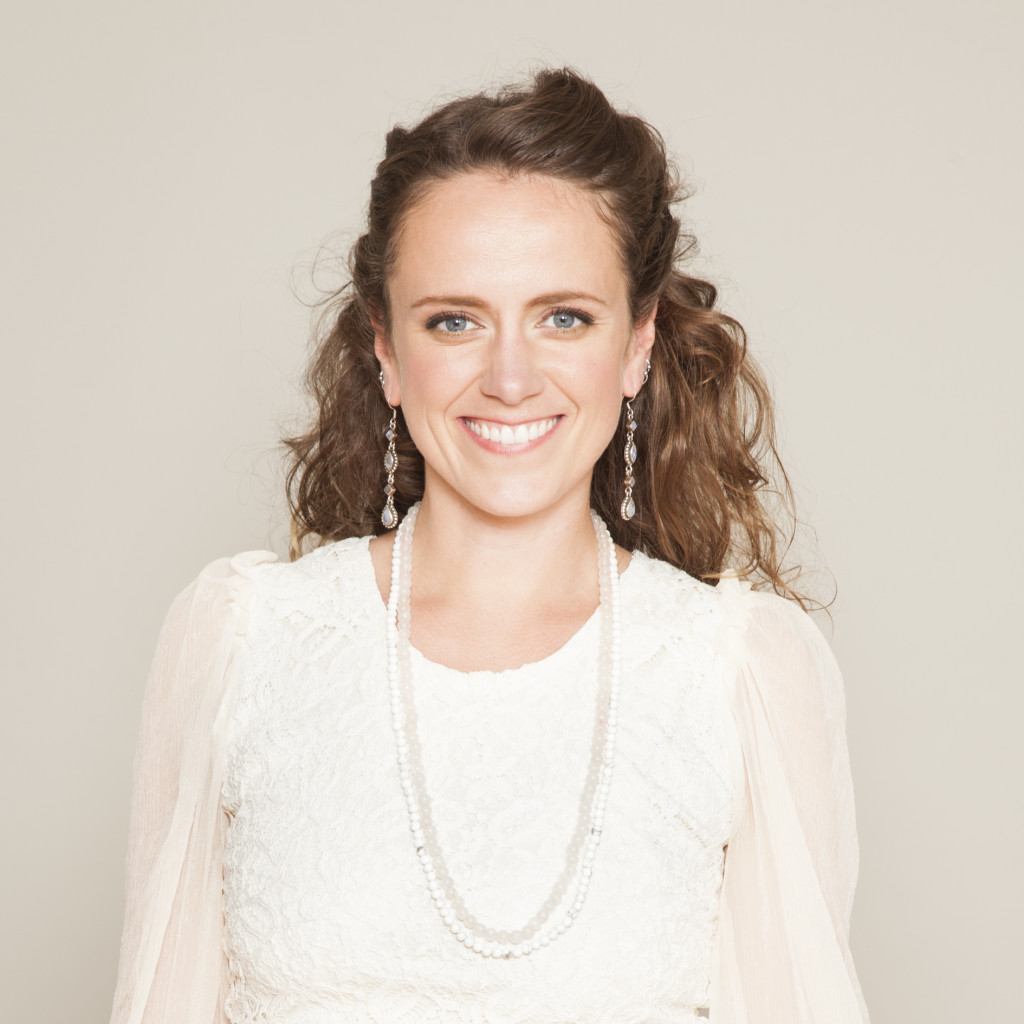 Uni Arndísar, Icelandic Völva, Musician and Yoga teacher, has walked her spiritual path all her life. Following the wisdom of her ancestors and the inspiration of the vibrant fairy world, living within the beautiful Nature Temple of Iceland. With a passion for spirit and healing in heart, she has travelled the world and learned from different paths and traditions. Amongst others the Native American tradition in New Mexico, the Avalon Priestess training in Glastonbury and the path of Yoga and Meditation.
Uni teaches soft and gentle Hatha and Raja Yoga, meditation and relaxation, with peace, and gentleness as a main focus. Uni has practiced yoga since 1993 and graduated as a Yoga teacher from the school of Kristbjörg in Iceland in 2010. Uni also studied Yoga Therapy at Transformational Hatha Yoga in Greece in 2016, and did the Yoga Somatic Restorative training with Ateeka in 2018.
As a musician and sound-healer, Uni releases her own music and creates songs that bring the Icelandic Goddess to the world.
In the last 13 years Uni has offered Women's Circles & Seminars where she holds Sacred Space for Mother Earth & the Icelandic Goddesses.
Uni has created & released her seminars Nordic Moon & Nordic Mother - Online, where she offers Goddess Ceremonies & Meditations every New Moon, & in every season.
Uni is infertile but has taken on the title Pearl Mother, seeking to change the way the world sees infertility. Uni encourages Infertile Women to take on the title Pearl Mother with pride, & prove to the World that Women without Children have an important role on Mother Earth.

Uni has dedicated her life to Mother Earth, the Divine Feminine, & the peaceful energies of living gently.

~Uni~
Unnur Arndísar
www.uni.is
[email protected]